سرفصل های مهم
فصل 08
توضیح مختصر
زمان مطالعه

0 دقیقه

سطح

ساده
دانلود اپلیکیشن «زیبوک»
این فصل را می‌توانید به بهترین شکل و با امکانات عالی در اپلیکیشن «زیبوک» بخوانید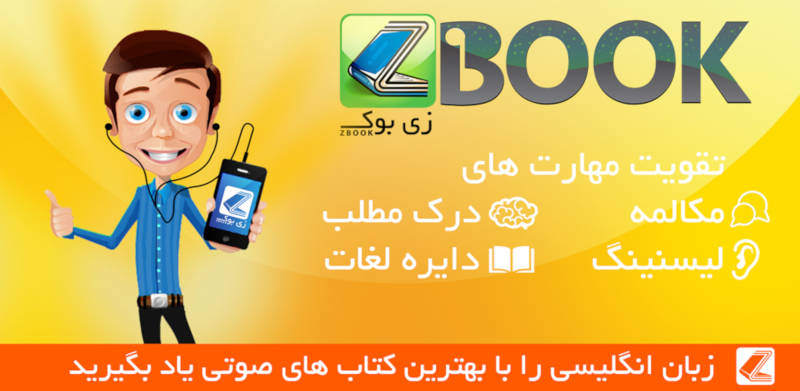 متن انگلیسی فصل
Chapter 08
Catherine is ill
the next time Heathcliff came to Thrushcross Grange, he met Isabella by chance in front of the house. I was watching from the kitchen window, as he went up to her, and, supposing that no one else could see him, kissed her.
'Look, madam!' I cried to Catherine, who was passing through the kitchen. 'That devil Heathcliff told you he could never love Miss Isabella! And now he's kissing her!' So when Heathcliff entered the house, Catherine was ready to scold him.
'Leave Isabella alone, Heathcliff!' she ordered. 'You'll make Edgar angry!'
'You think I'm afraid of that weak little creature?' he growled. 'Anyway, what difference does it make to you? I can kiss her if she likes it. I'm not your husband, you needn't be jealous of meV 'I'm not jealous of you!' replied Catherine. 'If you like Isabella, you can marry her. But do you like her?'
'It's you I want to talk about, Catherine. You know you've treated me badly. And I'm going to have my revenge! Thank you for telling me Isabella's secret. I swear I'll make good use of it!' At this point I went to look for my master, and told him that Catherine and Heathcliff were quarrelling in the kitchen.
'How can my wife call that man a friend?' he cried angrily. 'I've been too weak with her. I can't allow him to visit her any
more. Call two servants, Ellen.' He went to the kitchen. I followed him, telling the servants to wait in the hall.
'Catherine!' said Mr Edgar to his wife as he entered. 'Do you think it's right to listen to this wicked man's talk?'
'Have you been listening at the door, Edgar?' asked Catherine coldly. Heathcliff laughed, which made Mr Edgar even angrier.
'You, sir,' he said to Heathcliff, 'are poisoning our family life. I should never have accepted you as Catherine's friend. I must inform you that you will never be allowed to enter this house again, and that if you don't leave within three minutes, you will be thrown out.' 'Well, well!' replied Heathcliff, looking scornfully at Mr Edgar's small figure. 'So, you're going to throw me out yourself, are you?'
My master looked towards the door. I realized he wanted to call the servants, as he knew he was not strong enough to fight Heathcliff alone. But Catherine must have guessed his plan. She hurried to the door and locked it. Mr Edgar looked at her in angry surprise.
'You must fight him like a gentleman, without anyone to help you!' she told her husband. 'That'll teach you to scold me!'
Mr Edgar tried to get hold of the key, but she threw it quickly into the hottest part of the fire. He went very pale, and could not stop his whole body trembling.
'Oh Edgar!' cried his wife. 'You've lost the fight already! You aren't a man, you're a mouse!'
'So that,' said Heathcliff, pointing at Mr Edgar, 'is the thing you preferred to me, Catherine. Is he crying, or is he going to die of fear?' He went up to look more closely at Mr Edgar, who suddenly recovered and hit Heathcliff hard on the neck. While Heathcliff
was getting his breath back, Mr Edgar walked out of the other kitchen door into the garden.
'Now you'll never be able to come here again,' said Catherine to Heathcliff. 'Go away quickly! He'll return with men and guns.' Heathcliff was sensible enough to take her advice. He broke down the locked door and escaped, just as the master and his men returned.
Catherine, who was over-excited, ordered me to go upstairs with her. I hoped she would not discover that I had told Mr Edgar about her quarrel with Heathcliff.
'I'm wild with anger, Ellen!' she said, when we reached the sitting-room. 'All this trouble is because of Isabella! Tell Edgar I'm in danger of becoming seriously ill. I hope it's true, I want to frighten him. He's upset me badly. Why did he listen to us talking in the kitchen? Heathcliff says wicked things, but I know I can control him. Well, if I can't have Heathcliff as my friend, if Edgar is going to be mean and jealous, I'll try to break both their hearts by breaking my own. You must remind Edgar how quicktempered I am, and what Dr Kenneth said about my health. Edgar must let me do what I want!' I did not feel sympathetic towards Catherine, and certainly did not want to frighten my poor master by telling him she was ill. As I was leaving the room, however, he entered.
'Catherine,' he said, 'you must tell me one thing. You must choose between me and Heathcliff. Which do you intend to have?' 'Leave me alone!' she cried wildly. 'I'm ill, can't you see, I can't even stand! Edgar, leave me!' She fell, stiff and pale, on to the floor. Mr Edgar looked very frightened.
'Don't worry, sir,' I whispered to him. 'She told me she would try to make you afraid by pretending to be ill.'
Unfortunately she heard me. She jumped up, her hair loose and her eyes staring, and rushed to her bedroom. We heard the key turn in the lock.
For the next few days she refused to speak to anyone, even me. I took her food up to her room, but she would not eat. Mr Edgar spent his time in the library, and did not ask about his wife. He hoped, I suppose, that she would come and ask him to forgive her. But I knew she was too proud to do that.
On the third day she unlocked her door and called me. She ate and drank eagerly, then lay down again.
'Oh, why don't 1 die, since no one cares about me!' she muttered. 'Edgar doesn't love me at all! What is he doing all this time, Ellen?'
'He's reading books in the library, madam,' I answered.
'Reading books!' she cried, shocked. 'And I'm dying up here! My God! Does he know how I've changed, how ill I am? Can't you tell him I'm seriously ill, Ellen?' 'You forget, Mrs Linton, that you've eaten tonight. I'm sure you'll feel better tomorrow morning.' I still wanted to make her realize how selfish she was being, although I was a little worried by her pale, almost ghostly face.
'I begin to see that you don't like me, Ellen. How strange! I always thought everybody loved me! Now they are all my enemies - Isabella and Edgar and you! I'll die with cold faces around me! I've had terrible dreams these past few nights, you know. Open the window, Ellen! I'm so hot!' I refused, as it was the middle of winter. She was feverish.
'Who is that over there?' she asked, staring at her own face in a mirror opposite her bed. I could not make her understand it was herself, and I began to be afraid that her illness was real.
'Stay with me, Ellen,' she cried, holding my hand. 'I'm
frightened of that face! I'm frightened of being alone! I wish I were in my bed at Wuthering Heights, with the wind howling through the trees. Do let me feel a breath of air from the moors, just one breath!' I opened the window for a moment, then closed it. The cold air seemed to calm her. 'I wish I were a young girl again, wild and free, out on the moors with Heathcliff! Open the window again, wider this time! Why won't you?' 'Because I don't want you to die of cold,' 1 replied.
'But it's my only chance of life!' she cried, jumping out of bed and going to the window. 1 tried to force her back to bed, but her fever made her surprisingly strong. We looked out together into the icy darkness. There was no moon, and no lights were visible anywhere. But Catherine was sure she could see Wuthering Heights.
'Look!' she said. 'There's my old home, and the churchyard near it. 1 won't lie there alone, Heathcliff! I won't rest until you're in the grave with me!' I was still holding her back from the window, and wondering what to do next, when Mr Edgar entered.
'Please help, sir,' I called, 'Mrs Linton is ill.'
'Catherine's ill?' he gasped. 'Shut the window, Ellen! Catherine! Why — '
When he saw his wife's face, he was so shocked that he stopped speaking and stared at her in horror. She was almost unconscious and did not recognize him at first.
'Ah, it's you, is it, Edgar Linton?' she said after a few moments. 'You don't come when you're wanted, and now you come when you're not wanted! But whatever you say, nothing can keep me from my home, my place of rest, out there in the open air, with a gravestone at my head!' 'She's feverish, sir, and doesn't know what she's saying,' I whispered. 'If she has food and rest, she'll recover.'
'I want no further advice from you, Ellen Dean,' said Mr Edgar coldly. 'You knew how ill she was, and you didn't tell me!'
I ran downstairs and out of the kitchen door to fetch the doctor. I thought I heard the sound of horses in the distance, which seemed strange at two o'clock in the morning. And when I found Dr Kenneth, he told me someone had seen Isabella and Heathdiff meeting secretly in the garden earlier that evening.
That night none of us slept. We all sat together and waited, while the doctor stayed with his patient. He told us he hoped that Catherine would recover, if we kept her very quiet.
In the morning we discovered that Isabella's room was empty. She had run away with Heathdiff! When Mr Edgar heard the news, he just said, 'She chose to go with him. Don't speak to me of her again. I no longer think of her as my sister.'
مشارکت کنندگان در این صفحه
تا کنون فردی در بازسازی این صفحه مشارکت نداشته است.
🖊 شما نیز می‌توانید برای مشارکت در ترجمه‌ی این صفحه یا اصلاح متن انگلیسی، به این لینک مراجعه بفرمایید.