سرفصل های مهم
فصل 07
توضیح مختصر
زمان مطالعه

0 دقیقه

سطح

متوسط
دانلود اپلیکیشن «زیبوک»
این فصل را می‌توانید به بهترین شکل و با امکانات عالی در اپلیکیشن «زیبوک» بخوانید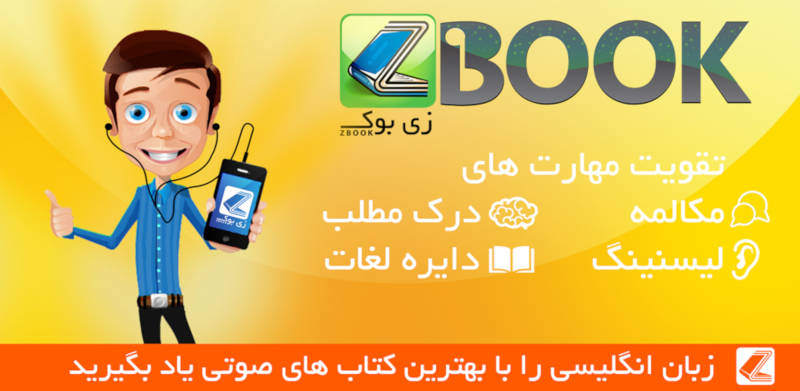 متن انگلیسی فصل
CHAPTER 7
Heathcliff returns
well, sir, when Miss Catherine became Mrs Linton, and we went to live at Thrushcross Grange, I must say I was surprised and pleased by her behaviour. She showed great fondness for her husband, and for his sister, Isabella. He, of course, was very anxious that no one should disobey her, or make her angry. If she was depressed for a time, he blamed it on the illness she had had, and was sympathetic. But for most of the time, I believe they shared a deep and growing love for each other.
Unfortunately this happiness did not last. One evening I was bringing in a basket of apples from the garden, when a voice behind me said, 'Ellen, is that you?'
It was a deep, rather unusual voice. I turned, to see a tall, dark man in the shadow near the kitchen door.
'Don't you know me?' he asked. 'Look, I'm not a stranger!' 'What!' I cried in surprise, for it had been four years since he disappeared. 'Heathcliff! Is it really you?' 'Yes,' he replied, looking up at the windows of the house. 'Are they at home? Where is she? Tell me, Ellen! I must speak to her!' 'I'm not sure if you should see her,' I hesitated. 'Will the shock be too much for her?' 'Go and tell her I'm here, Ellen!' he said impatiently. 'Don't make me suffer like this!'
I left him at the door, and went upstairs to find Mr and Mrs Linton. They were sitting quietly together, looking out over the peaceful valley. The room, and the view, and the two people, seemed so calm that I did not want to disturb them. But I had to deliver my message.
'A man wants to see you, madam,' I muttered.
'I'll go downstairs and see him then,' replied Catherine. 'Bring the tea up, Ellen, while I'm away.' She left the room.
'Who is it, Ellen?' asked Mr Edgar.
'It's that Heathcliff, sir. You remember, he used to live at Wuthering Heights.'
'What! The gipsy, who worked on the farm?' he cried.
'Mrs Linton would be angry if she heard you talking about him like that, sir. She was very upset when he ran away. She's very fond of him, you know.'
Mr Edgar put his head out of the window and called to his wife, 'Don't stand there in the cold, love! Bring the person in, if it's anyone special.'
Catherine rushed upstairs and into the room, wild and breathless. She threw her arms round her husband's neck.
'Oh Edgar darling! Heathcliff's come back!'
'Well, well,' said Mr Edgar crossly, 'there's no need to get excited.'
'I know you didn't like him,' she said, 'but please, I beg you to be friends with him now. Shall I ask him to come up?'
'You're suggesting inviting him up here, into our sitting-room? Don't you think the kitchen is more suitable for him?'
Catherine looked at her husband, half angry and half laughing. 'No,' she said, 'I can't sit in the kitchen. Ellen, bring two tables, one for your master and Miss Isabella, the other for Heathcliff and myself. We'll sit apart from them, as we're of a lower class! Will that please you, Edgar darling? Decide quickly! I must have him near me!' 'Ellen, you go and bring him up,' said Mr Edgar. 'And
Catherine, try not to behave foolishly. Remember, he's only a servant!'
When Heathcliff entered the sitting-room, I was surprised to see how much he had changed. He wore a confident, intelligent expression on his face, and his manner was no longer rough. Although I recognized the same black fire in his eyes, the farm boy had become a gentleman.
Mr Edgar was as surprised as I was, but welcomed Heathcliff as politely as he could. However, he grew more and more annoyed as he watched his wife's delighted face. She could not take her eyes off Heathcliff.
'Tomorrow I won't be able to believe that I've seen and touched you, Heathcliff!' she cried, catching hold of his hands. 'But how cruel of you to run away and keep silent for four years, and never think of me!' 'I've thought of you more than you've thought of me,' he replied quietly. 'I heard you had married, Catherine, and I came, just to see you once, and then take my revenge on your brother Hindley. Your welcome may change my plans. You know, I've had a bitter, hard life since I last heard your voice, and if I've survived, it's all because of you!' 'Catherine,' said Mr Edgar, trying to remain polite, 'please pour out the tea, or it will be cold. Mr Heathcliff will have a long walk to wherever he's staying tonight, and I'm thirsty.' But Catherine was too excited, and Mr Edgar too angry, to drink any tea. After a while their guest left. We discovered that he had been invited to stay at Wuthering Heights, by Hindley. I could not understand why Hindley, who hated him, would want his company, and I felt sure it would have been better for all of us if Heathcliff had never come back.
Catherine could not keep her happiness to herself. In the
middle of the night she woke me to talk about Heathcliff.
'I just can't sleep, Ellen!' she said. 'And Edgar won't listen when I tell him how happy I am! He's so selfish!'
'He never liked Heathcliff,' I replied, 'and he'll be angry if you go on talking about him. You think he's weak, but he could be as determined as you, about something he thinks is important.' 'No!' she laughed. 'I have such confidence in Edgar's love that I think I could kill him, and he wouldn't blame me for it. He will have to learn to accept Heathcliff as my friend.' 'Do you know why Heathcliff is staying at Wuthering Heights?'
'Oh, yes. He explained that he went there to look for me. Hindley asked him to play cards, and when he discovered Heathcliff had a lot of money, invited him to stay there. You know how greedy my brother is. He'll make Heathcliff pay rent, and hope to win money from him at cards. Heathcliff wants to stay there to be near me. I'm so happy, Ellen! And I want everyone around me to be happy too!' Catherine behaved so sweetly to her husband in the next few days that Thrushcross Grange seemed full of sunshine, and in spite of his doubts, Mr Edgar allowed Heathcliff to visit her regularly. However, Heathcliff's visits produced a result which none of us had expected. Isabella, Mr Edgar's sister, a pretty girl of eighteen, suddenly declared that she was in love with Heathcliff. Mr Edgar, who loved her dearly, was shocked. He knew that if he and Catherine had no sons, Isabella would inherit the considerable Linton fortune. He did not like the idea of the fortune passing to Heathcliff, as Isabella's husband. But more importantly, he suspected that Heathcliff was hiding his true wickedness under his gentlemanly appearance.
Catherine tried hard to persuade Isabella that Heathcliff was
not worth loving, but poor Isabella was jealous of Catherine's relationship with Heathcliff and would not listen. Finally, Catherine told Heathcliff himself that Isabella was in love with him. She thought she knew what his answer would be.
'How could I ever love that stupid girl?' he asked. 'She has a miserable pale face, and weak blue eyes, just like your husband! But. . . she will inherit the family wealth from him, won't she?' 'That's true,' replied Catherine. 'But don't think about that, Heathcliff. I hope Edgar and I will have several sons, and then they will inherit it.'
Catherine did not speak of this matter again, but I am sure Heathcliff often thought about it. I watched him carefully in the next few days. I hoped he would do nothing to hurt Mr Edgar, who was a kind master to me. I was worried, too, about what was happening at Wuthering Heights. Hindley and his son Hareton seemed like lost sheep to me, and I knew there was a wicked wolf just waiting for the chance to attack them.
مشارکت کنندگان در این صفحه
تا کنون فردی در بازسازی این صفحه مشارکت نداشته است.
🖊 شما نیز می‌توانید برای مشارکت در ترجمه‌ی این صفحه یا اصلاح متن انگلیسی، به این لینک مراجعه بفرمایید.