سرفصل های مهم
فصل 12
توضیح مختصر
زمان مطالعه

0 دقیقه

سطح

ساده
دانلود اپلیکیشن «زیبوک»
این فصل را می‌توانید به بهترین شکل و با امکانات عالی در اپلیکیشن «زیبوک» بخوانید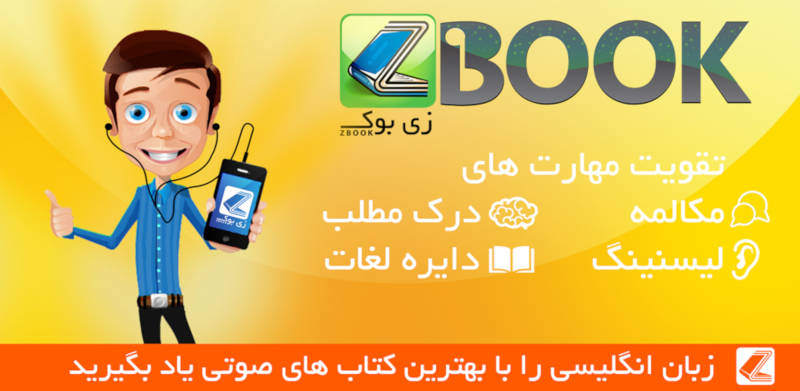 متن انگلیسی فصل
CHAPTER 12
Bringing up Cathy
During the next twelve years I was happier than I had ever been before. All my time was spent looking after little Cathy, who brought sunshine into our lives. She was a real beauty, with the Earnshaws' dark eyes and the Lintons' fair skin. She wasn't as proud and quick-tempered as her mother, but she was used to getting what she wanted. Her father loved her so much that he gave her everything, and never scolded her.
Until she was thirteen she had never been outside the Grange garden alone. She knew nothing of Wuthering Heights or Heathcliff. She often asked me about the hills in the distance, beyond the moors, and wanted to ride her pony there. I knew the master would not let her leave the safety of the Grange to go so far, especially as the road to the hills passed close to Wuthering Heights. So I always told her she would be able to go there when she was older. I did not know what she was planning.
Mr Edgar received a letter from his sister Isabella. She wrote that she was dying of a fever, and asked him to visit her for the first and last time. She also wanted him to take care of her son Linton after her death. Although my master hated travelling, he did not hesitate to do as she requested. He told me to look after Cathy carefully, and left at once.
He was away for three weeks. Cathy did not cause me any trouble at first. She spent her days walking her dogs and riding her pony in the large garden. But one day she asked if she could stay out the whole day, and away she went on her little pony, with her two dogs running behind.
There was no sign of her at tea-time, and I began to be seriously worried. I went outside to look for her. At the gate I found a workman, who had seen her jump the low wall separating the garden from the road, and then ride on towards the hills and Wuthering Heights.
I was very frightened now. She could be lost on the moors! She could have tried to climb the hills, and fallen! I walked across the moors as fast as I could, and arrived breathless at Wuthering Heights. How glad I was to see one of her dogs lying outside the kitchen door! I knocked loudly, and Zillah let me in. I knew she had been the housekeeper there since Hindley's death.
'Ah,' she said, 'you've come for your little mistress! She's here, quite safe! The master, Mr Heathcliff, isn't here. He won't be back for a while.'
Cathy was sitting comfortably in the kitchen, talking eagerly to Hareton. He was now a big, strong young man of eighteen, who was staring rather stupidly at her. I was delighted to find her again, but I pretended to be angry to punish her.
'Well, miss! You are wicked, going such a long way all alone! I've been all over the moors looking for you! Your father will be angry!'
'What have I done?' she sobbed, suddenly frightened. 'Father didn't forbid me to leave the Grange garden! He won't scold me, Ellen. He's never cross, like you! And I've been to the hills, Ellen! This - man - showed me, because I didn't know the way.' I made her put on her hat and prepare to leave.
'Whose house is this?' she asked suddenly. 'It's your father's, isn't it?' she added, turning to Hareton.
'No,' he replied, looking down. His face went very red.
'Whose then - your master's?' she asked.
He swore, and turned away.
'Ellen, he didn't say "miss" to me. Servants should always say "miss", shouldn't they?'
Hareton frowned and looked very angry, but said nothing.
'You, get my horse,' she ordered him. 'Hurry!'
'What the devil do you mean? I'm not your servant!' he growled.
'You see, Miss Cathy? Nice words to be used to a young lady! Now come along, let's fetch the pony and leave,' I said.
'But Ellen,' she cried, staring horrified at him, 'how dare he speak to me like that! He must do as I tell him!'
'He's not your servant, miss,' said Zillah, who had been listening to the conversation. 'He's your cousin.'
'He can't be my cousin!' cried Cathy, with a scornful laugh. 'Father has gone to fetch my cousin from London. He's a gentleman's son, not - not a farm worker like him!' She pointed at poor Hareton, whose clothes were old and dirty.
I was very annoyed with her and Zillah. Now Heathcliff would hear about his son's arrival, which we had hoped to keep secret from him. And Cathy would certainly ask her father whether she had a cousin at Wuthering Heights. On our way home I explained to her that if her father discovered she had visited Wuthering Heights, he would perhaps be so angry with me that he would send me away. She could not bear to think of that, so she promised to keep her visit a secret from him.
We heard from Mr Edgar that his sister had died, and that he was returning soon with his young nephew. Cathy was wild with excitement. She would see her dear father again, and have a cousin of the same age to play with.
But when the coach arrived, young Linton had to be carried into the house. He was a pale, thin boy, who looked very like Mr Edgar. He seemed so weak that I wondered how long he would live. I thought he would have no chance of life if his father Heathcliff took him to live at Wuthering Heights.
In fact Linton only stayed one night with us. Later that evening Heathcliff's servant Joseph arrived and asked to speak to the master. Although it was late and Mr Edgar was tired after his journey, Joseph insisted, so I took him to the master's room.
'Heathcliff has sent me for his son, and I can't go back without him,' he said.
Mr Edgar was silent for a moment. On his face was an expression of deep sadness. He had hoped to keep Linton with him, as Isabella had wished. But he could not refuse the boy's father.
'Tell Mr Heathcliff,' he said calmly, 'that Ellen will take his son to Wuthering Heights tomorrow. He's asleep at the moment, and I won't disturb him.'
'No!' said Joseph, banging the table with his hand. 'I must take him back now!'
'Not tonight!' answered Mr Edgar. 'Leave the house now, and tell your master what I said!'
'Very well!' shouted Joseph, as he walked out. 'If he doesn't arrive early in the morning, Heathcliff will come for him!'
مشارکت کنندگان در این صفحه
تا کنون فردی در بازسازی این صفحه مشارکت نداشته است.
🖊 شما نیز می‌توانید برای مشارکت در ترجمه‌ی این صفحه یا اصلاح متن انگلیسی، به این لینک مراجعه بفرمایید.