سرفصل های مهم
فصل 17
توضیح مختصر
زمان مطالعه

0 دقیقه

سطح

ساده
دانلود اپلیکیشن «زیبوک»
این فصل را می‌توانید به بهترین شکل و با امکانات عالی در اپلیکیشن «زیبوک» بخوانید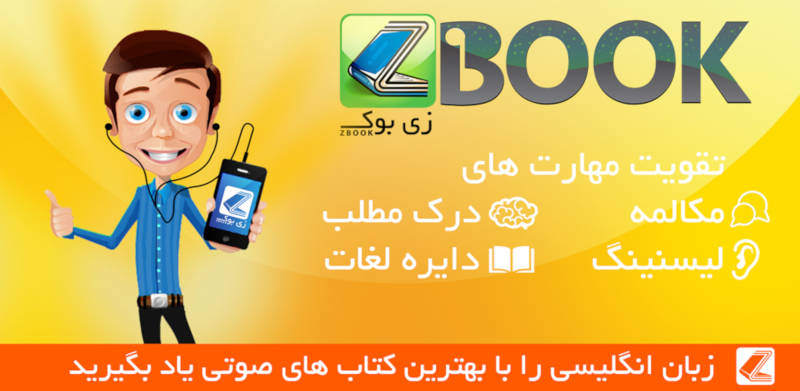 متن انگلیسی فصل
CHAPTER 17
Mr Lockwood visits Wuthering Heights again after hearing the end of Mrs Dean's story, I made my plans for the future. I decided I did not want to spend another winter at the Grange, and told her I would ride to the Heights to inform my landlord. She handed me a letter to give to Cathy Heathcliff.
When I arrived at the gate, Hareton met me and took me into the house. Cathy was there, preparing vegetables for lunch. She did not bother to greet me.
'She may be beautiful,' I thought, 'but she's not very polite.' I passed by her chair, and cleverly dropped Mrs Dean's note in front of her, so that Hareton wouldn't see it. She, however, just said aloud, 'What's that?'
'A letter from the housekeeper at the Grange,' I said, annoyed with her. She gasped, and tried to pick it up, but Hareton got there first.
'Mr Heathcliff will want to look at this,' he said, putting it in his pocket. But when Cathy pretended to cry, Hareton could not bear to make her sad, and he threw the letter down on the table. She eagerly read every word, and asked me several questions about the people at the Grange.
'Mrs Dean will want an answer to her letter,' I reminded her.
'You must tell her that I have no paper or pens to write with. I haven't even any books!' she answered sadly.
'No books!' I cried. 'How can you manage without them in this lonely place?'
'I always used to read so much that Mr Heathcliff decided to take away my only pleasure and destroy my books. I've looked all over the house for them. Joseph only reads the Bible, but some of my books are in Hareton's room! Why did you take them, Hareton? Just because you enjoy stealing? They can't be any use to you!'
'I think Mr Hareton wants to learn,' I said, hoping to prevent a quarrel between them. 'No doubt he took them away to study them.'
'Yes,' replied Cathy, laughing. 'I hear him trying to read to himself sometimes and it's extremely funny! He makes some terrible mistakes!'
After a moment's shocked silence Hareton left the room. He returned almost immediately with his arms full of books, and threw them angrily down at Cathy's feet.
'Take them!' he shouted. 'I never want to see them again!'
'I won't have them now,' she said. 'I'll hate them because they'll make me think of you.'
Hareton picked up the books and threw them on the fire, then walked quickly out of the house.
Mr Heathcliff came in as Hareton went out. He had a restless, anxious expression on his face.
'Mr Heathcliff,' I said, 'I must tell you I'm leaving for London next week, for six months, and I shan't want to rent the Grange any more after October.'
'So, Mr Lockwood, you've got tired of the moors already, have you? Well, have your lunch with Hareton and me, anyway. Cathy, take your lunch in the kitchen with Joseph and Zillah.'
I did not enjoy lunch with my two silent companions, and left the Heights straight afterwards.
'What a pity,' I thought, 'that Cathy Heathcliff and I didn't fall in love, as Mrs Dean would have likedl Then I could have taken her away from this miserable place for ever!'
Several months later, in September, I was travelling to visit friends in Yorkshire. I found myself near Thrushcross Grange, and decided to spend a night there. After all, I was still paying rent for it. When I arrived, I was surprised to find a different housekeeper, who told me Mrs Dean had become housekeeper at the Heights. I wanted to have a walk after travelling all day, so I left orders for the woman to cook my supper and prepare a bedroom for me, and I walked the four miles to Wuthering Heights.
As I came close to the old house, I noticed that there were flowers in the garden, and the doors and windows stood open. I could see two people inside, and I stopped for a moment, curious to hear a little of their conversation.
'Read it again, stupid!' said a voice as sweet as a silver bell. 'Read it correctly this time, or I'll pull your hair!'
AXXX
'You must kiss me if I get it right,' answered a deep voice. The man was sitting at a table, reading from a book. His handsome face shone with pleasure, and his eyes often left the book to look at the small white hand that lay on his shoulder. The girl stood behind him, bending over to help him. Her face - it was fortunate he could not see her face, or he would never have been able to concentrate on his studies, / could see it, and I was bitterly sorry that I had thrown away my chance of seeing that beauty every day of my life.
I did not want to disturb their happiness, so I went round to the back door, where I discovered my old friend Ellen Dean.
'Oh, Mr Lockwood, welcome back!' she cried. 'Are you staying at the Grange again?'
'Yes, Mrs Dean, just for one night. But tell me, why are you housekeeper here now and not at the Grange?'
'Zillah left, you see, and Mr Heathcliff wanted me here.'
'I have a little business with him, about the rent.'
'Oh! Mr Heathcliff is dead, sir. He died three months ago. / manage all Mrs Heathcliff's business for her. She hasn't learnt to do it herself yet, you see.'
'Heathcliff is dead!' I repeated, surprised. 'Well! Tell me how it happened, Mrs Dean!'
'Sit down, sir, and drink some beer. I'll gladly tell you. His life ended very strangely.'
مشارکت کنندگان در این صفحه
تا کنون فردی در بازسازی این صفحه مشارکت نداشته است.
🖊 شما نیز می‌توانید برای مشارکت در ترجمه‌ی این صفحه یا اصلاح متن انگلیسی، به این لینک مراجعه بفرمایید.