سرفصل های مهم
فصل 02
توضیح مختصر
زمان مطالعه

0 دقیقه

سطح

ساده
دانلود اپلیکیشن «زیبوک»
این فصل را می‌توانید به بهترین شکل و با امکانات عالی در اپلیکیشن «زیبوک» بخوانید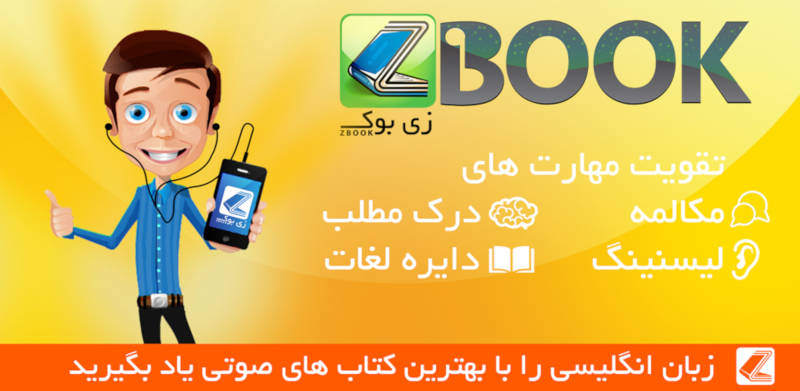 متن انگلیسی فصل
CHAPTER 2
Catherine Earnshaw's room
quietly, SIR!' whispered the housekeeper, as we climbed up the dark stairs. 'My master will be angry if he discovers which bedroom you're sleeping in. For some reason he doesn't want anyone to sleep there, I don't know why. They're strange people in this house, you know. Here's the room, sir.'
But I was too tired to listen. 'Thank you, Zillah,' I said, and, taking the candle, I entered the room and closed the door.
The only piece of furniture in the large, dusty bedroom was a bed, placed next to the window. There were heavy curtains which could be pulled around it, to hide the sleeper from anyone else in the room. Looking inside the curtains I saw a little shelf full of books, just under the window. I put my candle down on the shelf, and dropped thankfully on to the bed. I closed the curtains around the bed, and felt safe from Heathcliff and everyone else at Wuthering Heights.
I noticed that there were names written on the wall in childish handwriting - Catherine Earnshaw, Catherine Heathcliff and Catherine Linton. Then I fell asleep, but I was woken very suddenly by a smell of burning. My candle had fallen on to a Bible on the shelf and was burning it. When I opened the Bible to see if it was damaged, I found that wherever there was an empty page, or half a page, someone had written on it, and on the first page was written 'Catherine Earnshaw's diary, 1776'. Who was the girl who had slept in this bed, written her name on the wall, and then written her diary in the Bible, twenty-five years ago? I read it with interest.
'How I hate my brother Hindley!' it began. 'He is so cruel to poor Heathcliff. If only my father hadn't died! While he was alive, Heathcliff was like a brother to Hindley and me. But now Hindley and his wife Frances have inherited the house and the money, and they hate Heathcliff. That horrible old servant Joseph is always angry with Heathcliff and me because we don't pray or study the Bible, and when he tells his master, Hindley always punishes us. I can't stop crying. Poor Heathcliff! Hindley says he is wicked, and can't play with me or eat with me any more.'
My eyes were beginning to close again and I fell asleep. Never before had I passed such a terrible night, disturbed by the most frightening dreams. Suddenly I was woken by a gentle knocking on the window. It must be the branch of a tree, I thought, and tried to sleep again. Outside I could hear the wind driving the snow against the window.
But I could not sleep. The knocking annoyed me so much that I tried to open the window. When it did not open, I broke the glass angrily and stretched out my hand towards the branch. But instead, my fingers closed around a small, ice-cold hand! It held my hand tightly, and a voice cried sadly, 'Let me in! Let me in!'
'Who are you?' I asked, trying to pull my hand away.
'Catherine Linton,' it replied. 'I've come home. I lost my way!' There seemed to be a child's face looking in at the window.
Terror made me cruel. I rubbed the creature's tiny wrist against the broken glass so that blood poured down on to the bed. As soon as the cold fingers let go for a moment, I pulled my hand quickly back, put a pile of books in front of the broken window, and tried not to listen to the desperate cries outside.
'Go away!' I called. 'I'll never let you in, not if you go on crying for twenty years!'
'It is almost twenty years!' replied the sad little voice. 'I've been out here in the dark for nearly twenty years!' The hand started pushing through the window at the pile of books, and I knew it would find me and catch hold of me again. Unable to move, I stared in horror at the shape behind the glass, and screamed.
There were rapid footsteps outside my bedroom door, and then I saw the light of a candle in the room.
'Is anyone here?' whispered Heathcliff. He could not see me
behind the curtains, and clearly did not expect an answer. I knew I could not hide from him, so I opened the curtains wide.
I was surprised by the effect of my action. Heathcliff dropped his candle and stood without moving, his face as white as the wall behind him. He did not seem to recognize me.
'It's only your guest, Lockwood/ I said. 'I'm sorry, I must have had a bad dream and screamed in my sleep.'
To the devil with you, Mr Lockwood!' growled my landlord. 'Who allowed you to sleep in this room? Who was it?'
'It was your housekeeper, Mr Heathcliff,' I said, quickly putting my clothes on. 'And I'm angry with her myself! No one can sleep in a room full of ghosts!'
'What do you mean?' asked Heathcliff, looking suddenly very interested. 'Ghosts, you say?'
That little girl, Catherine Linton, or Earnshaw, or whatever her name was, must have been wicked! She told me she had been a ghost for nearly twenty years. It was probably a punishment for her wickedness!'
'How dare you speak of her to me?' cried Heathcliff wildly. But as I described my dream, he became calmer, and sat down on the bed, trembling as he tried to control his feelings.
'Mr Lockwood,' he said finally, brushing a tear from his eye, 'you can go into my bedroom to sleep for the rest of the night. I'll stay here for a while.'
'No more sleep for me tonight,' I replied. 'I'll wait in the kitchen until it's daylight, and then I'll leave. You needn't worry about my visiting you again either. I've had enough company for a long time.'
But as I turned to go downstairs, my landlord, thinking he was alone, threw himself on the bed, pushed open the window and called into the darkness. 'Come in! Come in!' he cried, tears rolling down his face. 'Catherine, do come! My darling, hear me this time!'
But only the snow and wind blew into the room.
How could my dream have produced such madness? I could not watch his suffering any more, and went downstairs.
I waited in the kitchen until it was light enough outside for me to find my way through the deep snow back to Thrushcross Grange. The housekeeper there, Ellen Dean, rushed out to welcome me home. She thought I must have died in the previous night's snowstorm. With a warm fire, and a hot meal, I began to recover from my unpleasant experiences.
After my stay at Wuthering Heights, I thought I would never want to speak to any human being again, but by the end of the next day I was beginning to feel lonely. I decided to ask Mrs Dean to sit with me after supper.
'How long have you lived in this house?' I asked her.
'Eighteen years, sir. I came here early in 1783 when my mistress was married, to look after her. And when she died, I stayed here as housekeeper.'
'Who was your mistress?' I asked.
'Her name was Catherine Earnshaw,' she replied.
'Ah, my ghostly Catherine,' I muttered quietly to myself.
'She married Mr Edgar Linton, a neighbour,' added Mrs Dean, 'and they had a daughter, Cathy, who married Mr Heathcliff's son.'
'Ah, so that must be the widow, young Mrs Heathcliff at Wuthering Heights!'
'That's right, sir. Did you see her? I looked after her as a baby, you know. How is she? I do want to know.'
'She looked very well, and very beautiful. But I don't think she's happy.'
'Oh, poor thing! And what did you think of Mr Heathcliff?'
'He's a rough, hard man, Mrs Dean. But I'm very interested in him. Tell me more about him.'
'Well, he's very rich, of course, and mean at the same time. He could live here at Thrushcross Grange, which is a finer house than Wuthering Heights, but he would rather receive rent than live comfortably. But I'll tell you the whole story of his life, as much as I know, that is, and then you can judge for yourself.'
مشارکت کنندگان در این صفحه
تا کنون فردی در بازسازی این صفحه مشارکت نداشته است.
🖊 شما نیز می‌توانید برای مشارکت در ترجمه‌ی این صفحه یا اصلاح متن انگلیسی، به این لینک مراجعه بفرمایید.