سرفصل های مهم
فصل 14
توضیح مختصر
زمان مطالعه

0 دقیقه

سطح

ساده
دانلود اپلیکیشن «زیبوک»
این فصل را می‌توانید به بهترین شکل و با امکانات عالی در اپلیکیشن «زیبوک» بخوانید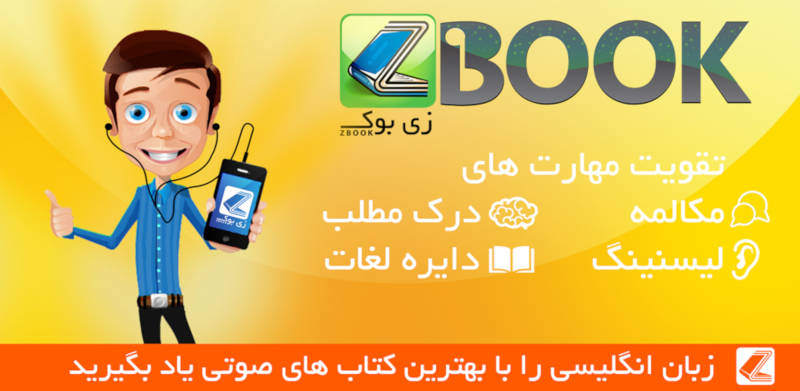 متن انگلیسی فصل
CHAPTER 14
Secret visits
The months passed, and soon it was autumn. Mr Edgar caught a bad cold, which seemed to get worse and worse. He stayed indoors the whole winter, so Cathy only had me as a companion on her walks. She had become very quiet and sad since her relationship with Linton had ended, and was very worried about her father's illness. One day when we were walking in the Grange garden, I noticed her crying.
'Cathy, what's the matter, love?' 1 asked.
'Oh, Ellen,' she sobbed, 'what shall I do if Father dies? And if you die? I'll be left alone!'
'I hope he and I have years more of life ahead of us. All you need do is look after your father, and let him see you're cheerful.
But I think he would be really ill if he thought you loved Linton, whose father would like to see Mr Edgar dead.'
'I'll never, never do anything to worry or annoy Father,' she promised. 'I only want him to recover. I love him more than anyone else in the world, more than myself!' Just then we reached the gate, and I saw a gentleman on a horse looking over it. It was Heathcliff.
'Miss Linton!' he called. 'There's something 1 must tell you!' 'I won't listen,' answered Cathy. 'Father and Ellen both say you're a wicked man.' 'But this is about my son Linton, not me. What a trick you played on him! You wrote him all those love letters, and then I suppose you got tired of it, and stopped! Well, you've broken poor Linton's heart. I swear, he's dying of love for you, and he'll be in the grave by next summer unless you help him! Be generous, come and visit him. I'll be away all next week, so your father won't be angry if you come.' He rode away. Although I tried to persuade Cathy that Heathcliff could not be telling the truth, my young mistress was very upset, and determined to discover how Linton was.
The next morning we rode to Wuthering Heights. We found Linton alone, lying on a sofa. He looked feverish and ill, and had a bad cough.
'Will you shut the door?' he said crossly, as we entered. 'It's so cold! No, Cathy, I can't breathe if you kiss me! I want a drink.' Cathy poured him a glass of water.
'And are you glad to see me, Linton?' she asked hopefully. 'Yes, I am,' he replied. 'But you should have come before! My father swore at me, and said it was my fault you didn't come. Will you come and visit me again?' 'Yes, Linton,' Cathy said gently, holding his hand. 'If Father
agreed, I'd spend half my time with you. I wish you were my brother, then we could spend all our time together!'
'But my father says you would love me best if you were my wife, so that would be better.'
'I'd never love anybody more than Father,' she replied seriously. 'Sometimes men hate their wives, like your father. He hated your mother, my aunt Isabella. That's why she left him.' 'That's not true!' cried the boy. 'Anyway, your mother hated your father! And she loved mine!'
'You're lying! I hate you!' she shouted angrily, and gave the sofa a violent push. He fell back, and started coughing so badly that even I was frightened. At last he recovered. Cathy was crying in a corner, afraid that she had really hurt him.
'How do you feel now, Linton?' she asked after a while. 'I'm sorry, I didn't mean to hurt you.'
'I wish you felt as ill as 1 do, you cruel thing! And I was better today, before you came!' His voice was full of pity for himself.
'We must go,' I said. 'You can see, Miss Cathy, that he isn't dying of love for you! It's not your fault that he's ill. Come along!' But I could not stop Cathy whispering something in Linton's ear, before we left the room.
On the way home I told her I would not allow her to visit him again.
'He's a selfish child, Miss Cathy, and I don't think he'll live till he's twenty. I'm glad you're not going to marry him.'
Cathy looked sad. 'I'm sure he'd recover if 1 looked after him. And I don't think we'd quarrel if we knew each other better.' 'Well, miss, if you try to go there again, with or without me, I'll tell your father.' But the next day I fell ill, and had to stay in bed for three weeks, which was very unusual for me. My little mistress went from her father's bedroom to mine, and back again, and looked after us both with the greatest care. But I never wondered what she did in the evenings, when Mr Edgar had gone to bed, and I no longer needed her.
I only discovered the truth on the first day I was able to get up. In the evening I asked her to read to me, and was surprised how sleepy she seemed. She went to bed early. I felt rather worried about her health, and went to her room an hour later to see if she needed anything. Her bedroom was empty. I sat there in the dark, waiting for her to return.
When she arrived, shaking the snow off her shoes, she was shocked to find me there. I guessed where she had been, but 1 made her tell me the whole story. Every night since I had been ill, she had ridden to Wuthering Heights and spent the evening with her cousin. Sometimes she was happy with Linton, when he was cheerful and less selfish, but most of the time she was miserable. However, she insisted that the visits should continue, because Linton needed her, and she wanted to see him.
Although she begged me to say nothing to her father, 1 went straight to the master and told him. He forbade her to visit Wuthering Heights again. She had to obey her father, although it made her very sad.
Well, Mr Lockwood, all this happened only about a year ago. I never thought I would be telling a stranger this story! But who knows how long you'll be a stranger? You're too young to live alone for long, and no one could see Cathy and not love her. Anyway, I'll continue my story.
مشارکت کنندگان در این صفحه
تا کنون فردی در بازسازی این صفحه مشارکت نداشته است.
🖊 شما نیز می‌توانید برای مشارکت در ترجمه‌ی این صفحه یا اصلاح متن انگلیسی، به این لینک مراجعه بفرمایید.