سرفصل های مهم
تام در خطر
توضیح مختصر
زمان مطالعه

0 دقیقه

سطح

متوسط
دانلود اپلیکیشن «زیبوک»
این فصل را می‌توانید به بهترین شکل و با امکانات عالی در اپلیکیشن «زیبوک» بخوانید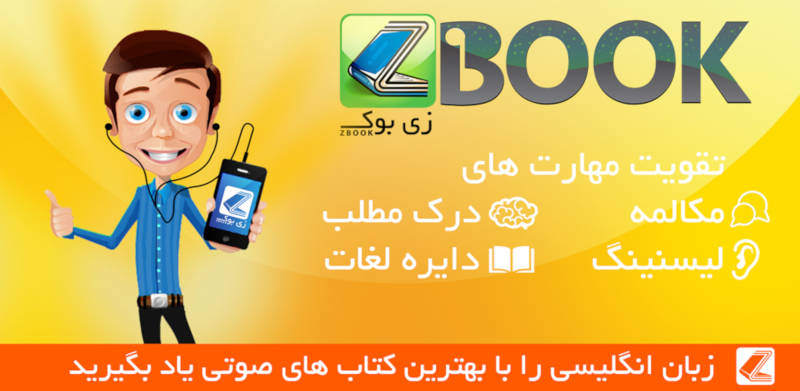 متن انگلیسی فصل
CHAPTER ELEVEN
Tom Faggus in danger
We still lived in fear of another attack from the Doones, and now that the soldiers had gone we had no one to help us. The main reason for their first attack - Lorna - was gone, but I was sure that Carver now hated me with all his heart, and would destroy us all if he could.
However, Jeremy Stickles brought us some good news one day. The King had at last agreed that the robbers should be punished, and that Jeremy should do whatever was necessary to catch them. So perhaps the Doones were saving their strength, preparing for a much bigger fight than their argument with me.
Then something happened which made everyone afraid for the future. Suddenly, King Charles the Second died. There was terrible trouble in England, as everyone argued over who should be the new King, and soon fighting began.
I wondered if all this would bring any danger for Lorna. But the truth was, I knew very little about her now. She had not written to me since the day she had left, or even sent a message. I only knew what I had heard from travellers in the town. They said that young Lady Lorna Dugal was much talked about in London, as one of the most beautiful women in the city. I became more and more certain that she had forgotten all about John Ridd, among the brighter stars of London.
In June, the fighting became more serious. There was now a new King - James, the son of Charles the Second -but many people in Dorset and Somerset were against him, and had joined an army of rebels. There was no chance now that Jeremy Stickles and his soldiers would fight the Doones. King James needed all his men to fight the rebels. At first we were very worried. Surely the Doones would attack us now. But the Doones had seen a new hope for their future. They had joined the King's enemies, hoping to win back their old land in the fighting. So they had sent most of their men to join the rebels, and were too busy again to worry about the Ridds - at least for a while.
As for me, I had decided that this battle between the King and his enemies was not my fight. Most people in the towns and villages around Oare were on the King's side and we gave no help to his enemies, but sensible people stayed at home. Too many men would die in the fighting anyway, without our joining them.
However, I did get involved in the troubles, because one rainy day Annie came to see us, with some bad news. She ran into the kitchen, her face wet with tears. 'Oh, John!' she cried. 'You must help me!'
'Whatever is the matter, Annie dear?' I said. 'It's Tom,' Annie cried. 'He's gone to join the rebels, and you must, oh, you must go after him and bring him back.'
We had been afraid of this. Tom could not forget the excitement of his old life and had become bored with farming. Mother was very unhappy and did not want me to go, but I had to help my unhappy sister. And although I knew it would be dangerous, I was quite glad of the chance of adventure. Perhaps - who knows? - I would learn some news of Lorna on my travels.
So I promised to fetch Annie's husband home, and early the next morning I rode away on our fastest horse. I went from town to town, asking for news of the fighting, but it was four days before I finally found the two armies at Bridgwater. There had been a great battle the night before, which the rebels had lost, and many of them now lay dead or dying on the battlefield. I shall never forget that terrible sight. I thought Tom must be dead, and I walked all over the battlefield, looking for his body. Several times I stopped in my search, to give some poor dying man a last drink from my water bottle.
After a time I found myself near an old farm building, and I suddenly saw that the rider less horse standing in the doorway was without doubt Tom Faggus's horse. I hurried into the building, and found Tom lying on the ground, badly wounded. He could still speak, but only in a whisper, because of the pain.
'Put me on my horse, John,' he said, 'and she'll take me home. No one can catch her - she's the fastest horse alive. It's my best chance of escaping.'
He was right. The King's soldiers were still riding around the battlefield, looking for rebels to kill. So I tied up Tom's wound as best I could, put him on his horse, and turned the horse's head for home.
'Thank you, John. I am safe now,' he whispered. He lay along his horse's neck, to close the wound in his side. 'But look out for yourself, John Ridd.'
I watched Tom's horse disappear into the distance, and only a minute later I turned and saw soldiers coming towards me. 'Stop,' they said, 'in the name of the King.'
'I'm not a rebel,' I said. 'I'm on the King's side and -'
But they would not listen to me. 'You are an enemy of the King,' they said, 'and the punishment is death.'
I tried to argue with them, and as they laid their hands on me, I knocked one soldier to the ground. This made them even angrier, and the captain ordered his men to tie me to a tree and shoot me at once.
There was nothing I could do against twenty men, so I closed my eyes and tried to think about Lorna and my mother. The captain gave the order to fire, but at the same moment I heard a horse coming towards us, and another voice shouting, 'Stop!'
It was Jeremy Stickles! He rode his horse between me and the guns, and started to argue with the captain. His voice was the sweetest sound I had heard for a long time!
The argument was soon over. I heard Jeremy mention Judge Jeffreys once or twice, and before long he had persuaded the captain not to shoot me. 'This man, John Ridd, is my prisoner,' said Jeremy, 'and I shall take him to London for trial there.'
As we rode away together, I thanked Jeremy with all my heart for saving my life.
'You're not safe yet, John,' he said. 'I know you're not an enemy of the King, but many people will not believe you. If you want to stay a free man and keep your farm and land, there's only one thing you can do - you must come to London with me and tell your story to Judge Jeffreys.'
مشارکت کنندگان در این صفحه
تا کنون فردی در بازسازی این صفحه مشارکت نداشته است.
🖊 شما نیز می‌توانید برای مشارکت در ترجمه‌ی این صفحه یا اصلاح متن انگلیسی، به این لینک مراجعه بفرمایید.