سرفصل های مهم
لورنا دره را ترک میکند
توضیح مختصر
زمان مطالعه

0 دقیقه

سطح

متوسط
دانلود اپلیکیشن «زیبوک»
این فصل را می‌توانید به بهترین شکل و با امکانات عالی در اپلیکیشن «زیبوک» بخوانید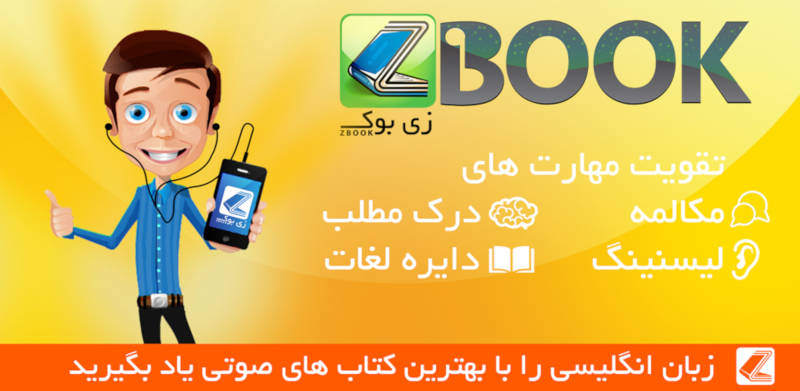 متن انگلیسی فصل
CHAPTER SEVEN
Lorna leaves the valley
I left Doone valley by my own secret route and went home to make plans for bringing Lorna to the farm. It was time to tell Mother all about Lorna and the danger she was in.
At first Mother was very angry and unhappy at my news. She talked wildly about going away and leaving the farm, but after a time she began to calm down.
'When you see her, Mother,' I said, 'I'm sure you will love her like a daughter. And I know she will love you with all her heart - she is so good and gentle.'
Mother was too kind-hearted to be angry for long. She cried a little more, then smiled and said, 'Well, God knows what is good for us. You must bring her here, John, and I will teach her how to be a farmer's wife.'
Lorna and I had agreed a new signal. There was a tall tree near her grandfather's house, which I could see from the cliff top above the valley. In the top branches of the tree there were seven large birds' nests from the last summer. Gwenny could climb like a cat, and if one morning I saw only six nests, then Lorna's grandfather was dead and she was in great danger.
It was a bad winter that year. We had more snow than anyone could remember, and on Exmoor the snow was soon so deep that no one could walk on it safely. I had to find a way to cross this, but I had an idea. Lizzie had once shown me a book about the icy countries of the far north, where people wore 'snow shoes'. The book had pictures of these wide, flat shoes which stopped travelers' feet going down through the snow. For the first time I thanked my sister in my heart for reading so many books! I found some wood and animal skins, and soon I had made some snow shoes, like the ones in Lizzie's book.
We had a sled on the farm, which we used when the ground was covered in ice. A horse could not pull it in this weather - but, with my snow shoes, I could! I could use it to carry Lorna and her servant.
Some days later I saw only six birds' nests in the tree, and that evening I tied myself to the sled, and left for Doone valley. I took the sled to the waterfall, which was now a fall of ice, and tied it up there. Then I continued on foot, going around the south side of the valley towards the Doone-gate. But when I looked down, I saw there was a quicker way to reach Lorna. The sides of the valley, like everything else, were covered in deep snow, and here the snow was smooth and icy. I looked around to check that there were no Doones in sight, then sat down on the icy snow and pushed myself off. In seconds I had slid all the way down the mountainside, and landed in a hill of soft snow at the bottom.
At Sir Ensor's house, I whispered Lorna's name below the window, as before. This time, Gwenny let me in, when she was sure who I was. But inside I saw a terrible sight. Gwenny looked almost mad with hunger, and Lorna lay back on a chair, as white as the valley all around us.
'Good God!' I said, and ran to her. I took her in my arms but she was so weak that she could not speak at first.
'We've been kept in here for days without food,' said Gwenny. 'And they were going to keep us here until Lorna agreed to marry Carver.'
'We must leave at once,' I said. 'Will you come with me, Lorna? I promise to take you safely through the snow.'
Lorna' gave me her lovely smile. 'Of course I will, dear,' she whispered. 'Of course I will.'
'And you too, of course, Gwenny,' I said. 'Be quick now, and help me to get your mistress ready.'
From outside, I had heard the sounds of singing. There were usually guards around the house, Gwenny told me, but tonight the Doones were drinking and dancing to welcome Carver as their new leader. This would give us our chance - with all this happening, the robbers would never notice us leaving.
We were soon ready. I picked up my beautiful Lorna and carried her through the snow and the darkness to the other end of the valley. Gwenny was able to follow us, putting her feet in the places where my snow shoes had been. I made Lorna comfortable in the sled, with her little servant beside her, and I told her to hold on to Lorna tightly. The waterfall was now a path of ice - very steep and dangerous, but I was able to take the sled down it, using my stick, and all my strength, to stop it going too fast on the ice.
When we were down the waterfall, I tied myself to the sled and began to pull. It was hard work for me - but the best work I had ever done in my life! There was no time to lose, with Lorna so weak from hunger and cold, so I pulled fast, and an hour later we were home.
My mother and sisters came to the door, and helped me to carry Lorna in. We put her in a chair by the fire, and gave her some soup. Then she slept, while I watched over her. After a time, she began to wake up. She put her trembling hands into mine, and looked at me with so much love in her eyes that I could not find the words to speak to her. We sat like this for several minutes, and then we heard a little sound behind us.
It was Mother, crying with happiness to see us so loving. At this, Lorna got up and went to her. She knelt beside Mother's chair and looked up into her face. Mother put her hand on Lorna's hair. 'My sweet child,' she said softly.
A few days later, when Lorna and I were sitting together by the fire, she said to me: 'John, you gave me a beautiful ring, and now I want to give you something. It is only a very poor, old thing, but it's all I have. My grandfather gave it to me before he died. I hope you will take it.'
Then she put on my finger the strangest ring I had ever seen. It was very old, and there was a picture on it. It was hard to see what the picture was, but it looked almost like a cat in a tree.
'I shall wear it, my love,' I said, 'until the day I die.'
مشارکت کنندگان در این صفحه
تا کنون فردی در بازسازی این صفحه مشارکت نداشته است.
🖊 شما نیز می‌توانید برای مشارکت در ترجمه‌ی این صفحه یا اصلاح متن انگلیسی، به این لینک مراجعه بفرمایید.