سرفصل های مهم
آخرین مبارزه
توضیح مختصر
زمان مطالعه

0 دقیقه

سطح

متوسط
دانلود اپلیکیشن «زیبوک»
این فصل را می‌توانید به بهترین شکل و با امکانات عالی در اپلیکیشن «زیبوک» بخوانید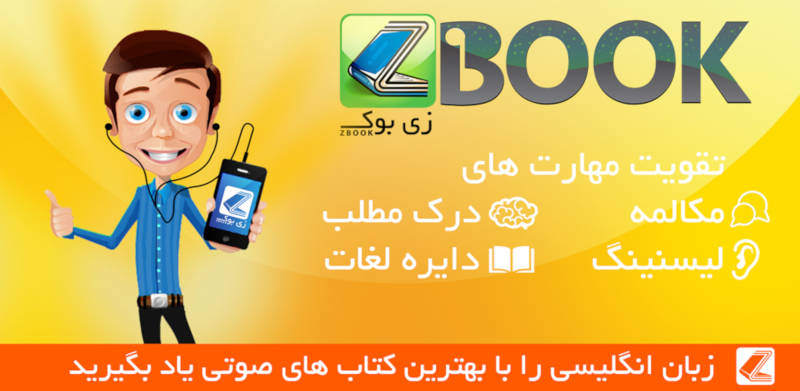 متن انگلیسی فصل
CHAPTER THIRTEEN
The last battle
The next thing that happened was the return of Lorna -my Lorna, my own darling. She stepped out of her coach and ran into the house, as happy as a bird to get home again. All the house was full of brightness and sunshine as she ran here and there, laughing and talking. Oh, how she loved this old chair, and she must see the kitchen fire, and where was her old friend the cat? As for me, I threw my best hat over the hay ricks and shouted for happiness.
Lorna was now free to make her own decisions, she told us. Earl Brandir had died. She had grown to love this fine old gentleman, and was very sad at his death. But now she could do what she wanted - even marry that good servant of the King, John Ridd.
At last, the waiting and the worrying was over, and happiness was ours. But in her softest moments, when she was alone with me, Lorna could not quite hide the fear that still lay deep in her heart. I felt it too - a fear that something evil, something terrible, could still happen.
There was great excitement all over Exmoor when people heard of our wedding. Everyone had heard of the defeat of the Doones, and the strength of John Ridd, and the beauty of Lorna. People came from more than thirty miles around.
Mother, Annie, and Lizzie arranged everything, with the help of Uncle Ben's granddaughter, Ruth, who had also come for the wedding.
When the day came, and Lorna stepped up to my side in Oare church and took my hand, I was afraid to look at her. She was so beautiful, so fresh and lovely in her simple white dress. But when we had each said 'I will', and my ring was on her finger, we turned to each other. Her laughing eyes were serious now, and full of so much love that my heart nearly stopped beating. Darling eyes, the loveliest, the most loving eyes - then the sound of a shot rang through the church, and those eyes were clouded with death.
Lorna fell at my feet, and her bright red blood ran over the wooden floor. I lifted her up, whispering soft words of love, but as she leant her head on my chest, her eyes closed and she breathed her last goodbye to life. Then I laid my wife in my mother's arms - and went out for my revenge.
Of course, I knew who had done it. There was only one man in the world who could do a thing like this. I jumped on my horse and rode away fast. I don't remember who showed me the way. I only know that I took it. And the men fell back before me.
Soon the shouts of some men told me that I was getting close. And there, ahead of me, rode a man on a great black horse; and I knew that the man was Carver Doone.
'His life, or mine,' I said to myself; 'whatever God decides. But the two of us cannot live in this world one more hour together.' I had no weapons, and I knew he had a gun, but I also knew, as surely as night follows day, that I would kill this man.
He rode up onto the moors, and I followed. His horse was fast, but he did not know this part of Exmoor. He rode straight into a little valley from which I knew there was no escape - because at the end of it there was only a black, bottomless bog.
As I rode after him, I reached up to a tree that was growing in the rocks above me, and broke off a great branch. Then Carver turned a corner and saw what he was riding towards. He pulled back from the bog in fear, and turning his horse, he fired, and rode straight at me.
The bullet hit me somewhere, but I took no notice. I put my horse across his path, lifted the branch above my head and brought it down hard on his horse's head. Both horse and man crashed to the ground.
Before Carver could move, I jumped down. He got up with a black look on his face and started to speak. For an answer I hit him on the side of the face. I would not dirty my mouth by speaking to this man now. Then he ran at me and put his hands around my neck. I had never met strength like this, and felt my neck would break. But I took hold of his arm, and almost pulled it from his shoulder. Then I took him by the neck, as he had done to me. His eyes burned with anger, and he threw himself against me. But God gave me great strength that day. In two minutes he was lying on the ground, half dead.
'I will not hurt you anymore,' I said, when I could breathe again. 'Carver Doone, you are beaten. Go on your way, thank God you are alive - and never come near me again.'
But it was too late. The black bog had him by the feet. As he lay like a mad dog in front of me, the ground itself began to pull him in. In our murderous battle, we had not noticed where we were going. I only just managed to jump, with my last strength, from the terrible blackness. But I could do nothing for Carver. While his mad eyes stared, and his arms waved wildly above his head, the black bog pulled him down and he disappeared from sight.
I don't know how I got home. I had lost a lot of blood. By the time I got to the farm, I was riding in a dream. John Fry took my horse away and Mother led me indoors.
'I have killed him,' I said, 'as he killed Lorna. Now let me see my wife. She belongs to me, though she is dead.'
'You cannot see her now, John,' said Ruth, coming forward. 'Annie is with her now.' What does that matter? Let me see my dead one, and then die.
All the women moved away from me, crying. Only Ruth stood by me, and put her little hand in mine.
'John, she is not your dead one. She may still be your living one, and your wife. But you must not see her now. The sight of you like this will certainly kill her.'
I could not understand what she was saying, but I let them lead me upstairs to my bed. The bullet had broken a bone in my chest, and I was soon in a fever. It was only much later that I learnt how Ruth had saved Lorna's life.
When I had run out of the church, Ruth had taken control. She made John Fry and the other men carry Lorna home immediately. There, she cut off the wedding dress, pulled the bullet from Lorna's wound, and stopped the bleeding with cold water. All this time, Lorna lay still and white, and everyone was sure that she would die.
But Ruth covered the wound with a cloth, kept her warm, and made her drink a little wine from a spoon. And after a while everyone could see that Lorna was still breathing. She lay close to death for many days, but with Ruth's loving care, she slowly began to get better.
Meanwhile, I lay in my bed, only half-conscious, and in my fever I did not believe them when they told me Lorna was still alive. I knew in my heart that she was dead, and I had no interest in life - a life without Lorna was worthless, without meaning.
Mother cried, and thought that I would die, but after six weeks the fever left me. I was so weak that I could not leave my room. Outside, the sun shone on the spring flowers, but in my misery I cared nothing for the beauty of the world.
Then, the next morning, Ruth came to see me. 'John!' she said, 'are you well enough to see your wife? I was afraid to bring her before, while you were so ill.'
'I don't understand,' I said, staring at her. She went away, then came back, and behind her was Lorna. Ruth closed the door, and ran away; and Lorna stood before me.
But she did not stand for long. She ran to me and managed to get into my arms, although they were too weak to hold her. She put her warm young face against mine, and would not look at me, preferring kissing to looking.
I felt my life come back to me. I felt the happiness of living, and of loving. I felt the sweetness and the sadness of my Lorna's tears, and the softness of her loving lips. And the world, suddenly, was a good place again.
I have not much more to tell. Over the days that followed, Lorna sat beside me, and we watched each other getting better. We have never tired of watching each other since.
Now, we live peacefully on the farm. Though Lorna still has great riches, we never use the money, except for some poor neighbour. I sometimes buy her beautiful clothes, but she soon gives them away, or keeps them for the children.
Tom and Annie are happy. Except for a few small adventures, Tom remains on the right side of the law, and they have honest children. Lizzie married the captain of Jeremy Stickles's soldiers, who had stayed with us when we fought the Doones. Ruth is not married yet, but there is a man who loves her, as much as I love Lorna, and I'm sure he will win her soon.
But of Lorna herself, my darling wife, I won't say much. A man should not talk too much about the best thing in his life. Year by year, her beauty and her loving kindness grow greater; and after all this time, and all that has happened to us, she is still my Lorna Doone.
مشارکت کنندگان در این صفحه
تا کنون فردی در بازسازی این صفحه مشارکت نداشته است.
🖊 شما نیز می‌توانید برای مشارکت در ترجمه‌ی این صفحه یا اصلاح متن انگلیسی، به این لینک مراجعه بفرمایید.