سرفصل های مهم
پایان مدرسه
توضیح مختصر
زمان مطالعه

0 دقیقه

سطح

متوسط
دانلود اپلیکیشن «زیبوک»
این فصل را می‌توانید به بهترین شکل و با امکانات عالی در اپلیکیشن «زیبوک» بخوانید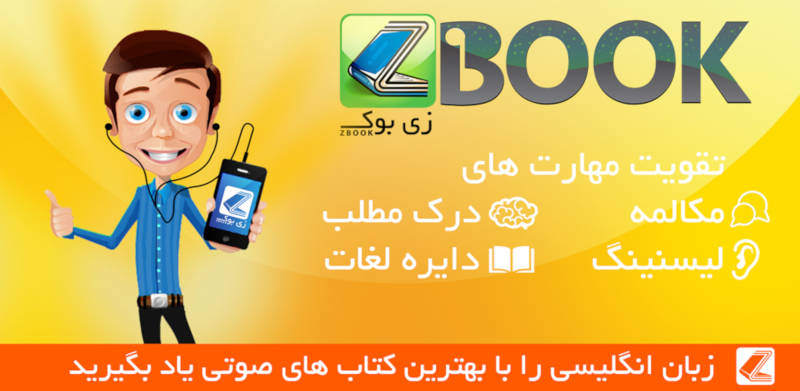 متن انگلیسی فصل
CHAPTER ONE
The end of school days
I am John Ridd, a farmer of the village of Oare in Somerset, and I have a story to tell you. It is about some things that happened to me in my younger days.
On the 29th November 1673, when I was twelve years old, John Fry, a worker from our family's farm, came to collect me from my school at Tiverton. He rode his horse up to the gate, leading my own little horse behind him. He was two weeks early, so I knew something was wrong.
'What are you doing here, John?' I asked him. 'It's not the holidays yet.'
He would not look at me. 'Oh, I know that, young Master Ridd. But your mother has saved the best apples, and cooked some wonderful cakes - all for you.'
'And Father? How is Father?' I said. It was usually Father who came to collect me, and it was strange that John Fry hadn't said anything about him.
'Oh, he's very busy on the farm just now,' he said. But John wasn't his usual self, and I knew this was a lie.
When I had packed my bags and said goodbye to my friends, I got on my horse and we started the journey home.
It was a long journey from Tiverton to Oare, and in places the road was very bad. John Fry still would not tell me why he had come to collect me, or answer my questions about Father. He looked unhappy about something, but I tried to hope for the best, as boys always do.
On the hill at the end of Dulverton town, we saw a big coach with six horses. In the front seat of the coach sat a foreign-looking woman, and next to her was a little dark-haired girl. I could see from the girl's soft skin that she was from a rich family, and I felt too shy to look at her more than once. She didn't look at me at all. Opposite them sat a very beautiful lady, in fashionable clothes, and next to her was a little boy, who was about two or three years old. The woman in the front, I thought, must be the servant of the family. I always remembered the family after wards, because I had never seen people who were so grand, and so rich.
After Dulverton, the road got worse and worse, and soon we came into a very dangerous part of the country. This was Exmoor, a place of high, wild hills and deep valleys, and on Exmoor lived a family of robbers called the Doones. Everyone was afraid of them. They had robbed and murdered on Exmoor for many years, and had grown very strong. Now it was getting dark, and a fog was coming down. It was just the kind of night when the Doones would be out - and we were coming near to the path that they always used.
I wanted to ride fast, and cross the Doone path as quickly as possible, but John Fry knew better.
'Go slowly and quietly,' he said, 'if you want to see your home again.'
But when we came to the valley where the Doone path was, we heard the sound of horses.
'Hide!' said John, and we rode our horses off the path, and hid. But I wanted to look at the Doones, and went up onto a hill above the path. From there I saw a frightening sight.
Below me, moving quietly, were thirty horsemen. They were heavy, strong men, like all the Doones, and they were dressed for battle, carrying guns. Tied to their horses were all the things they had stolen. Some had sheep or other animals. But one man had a child across his horse - a little girl. She had on a very expensive dress, and I thought it was probably for this that the Doones had stolen her. I could not see whether she was alive or dead, but the sight of that child made me sad, and angry.
When we got home to the farm, my father did not come out to meet us, not even when the dogs ran up and made a lot of noise. 'Perhaps he has visitors,' I thought, 'and is too busy to come out.' But really I knew this was not true. I went away and hid. I didn't want anyone to tell me anything. I heard my mother and sister crying when they came out to find me, but I could not look at them.
Later they told me everything: my father had been killed. He had been murdered by the Doones.
It happened on his way back from the market at Porlock, on a Saturday evening. He was riding with six other farmers, and the Doones stopped them and asked them for their money. The other farmers passed their money over at once, but my father was brave. He rode at them, waving his long stick above his head. He managed to hit quite a few heads, but one Doone was waiting at the side of the road with a gun, and shot him.
Although we knew it was the Doones who had killed my father, it was useless even to ask the local judges or law officers to do anything about it. They were afraid of the robbers, too - or were even helping them. The Doones did almost anything they wanted on Exmoor.
They were not local people. They came from the north of England, where their leader. Sir Ensor Doone, had been a rich man, with a lot of land. But he argued with his cousin, the Earl of Lorne, who had even more land, and because of the trouble he caused, the King took away nearly everything that Sir Ensor owned. A proud, angry man. Sir Ensor refused to make peace with his cousin, and without his land and farms he became very poor. Then he found that people who had once been happy to know him now turned away from him.
After this, Sir Ensor lived his life outside the law. With his wife and family and a few servants, he looked all over the country for a place to live, where no one would know him, and he could start again. He chose Exmoor, where few people live, and found the perfect place to build a new home.
This was the place we now call Doone valley. It is a green valley far from any town, surrounded by steep, Rocky Mountains. At first Sir Ensor lived peacefully, and the local people were friendly, even bringing him presents of food. But as his sons grew older, they did not want to work as farmers, and they began to take whatever they needed from the local farms and villages. They carried off farmers' daughters to be their wives and give them sons, and so over the years the Doone family became bigger and bigger.
They began as robbers, but robbery had quickly led to violence and murder. The people of Exmoor were too afraid to fight back because the Doones were big, strong men and excellent fighters, and now only soldiers could hope to break into their valley and defeat them.
So there was no punishment for my father's murderer. We buried him quietly, and my mother was left without a husband, to manage our farm and take care of her three children. We were too young to be of much help to her yet. I was the oldest, then there was Annie, two years younger than me, then little Lizzie.
For a while, I wanted revenge. I was strong, and growing stronger every day. But my mother always calmed me down when I talked of revenge. She did not want to lose me too, and I used to worry about what would happen to her and my sisters if I were killed. We tried to get on with our lives, but we missed my father terribly. Sometimes my mother and Annie would remember him and cry, and sometimes John Fry saw me with tears in my eyes - which I said was because of the cold wind. Lizzie, though she was the cleverest of us all, was too young to really understand what had happened.
So the months passed. I learnt how to shoot with my father's gun, and I worked hard on the farm to help my mother.
مشارکت کنندگان در این صفحه
تا کنون فردی در بازسازی این صفحه مشارکت نداشته است.
🖊 شما نیز می‌توانید برای مشارکت در ترجمه‌ی این صفحه یا اصلاح متن انگلیسی، به این لینک مراجعه بفرمایید.