سرفصل های مهم
فصل 32
توضیح مختصر
زمان مطالعه

0 دقیقه

سطح

متوسط
دانلود اپلیکیشن «زیبوک»
این فصل را می‌توانید به بهترین شکل و با امکانات عالی در اپلیکیشن «زیبوک» بخوانید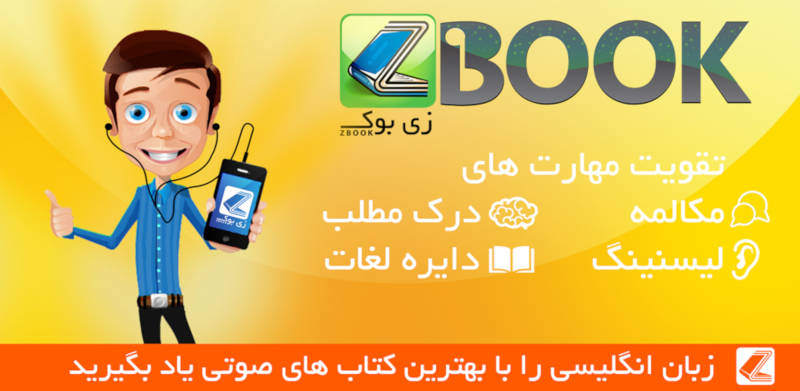 متن انگلیسی فصل
CHAPTER THIRTY-TWO
Ornament
ELLERY
MONDAY, OCTOBER 7
I know the script. I've read it in countless books, and seen it play out dozens of times on television. All week, in the back of my mind, I knew how it would probably end.
What I didn't understand was how mind-numbingly awful it would feel.
At least I'm not alone. Ezra and Malcolm are in the living room with me Monday afternoon, six hours after the Huntsburg police found Brooke. None of us went to school today, although Malcolm's day was more eventful than ours. He showed up an hour ago, bruised and battered, and Nana has been handing him fresh ice packs every fifteen minutes.
We're arranged stiffly on her uncomfortable furniture, watching Channel 5 news coverage scroll across the screen. Meli Dinglasa is standing on Echo Ridge Common, her dark hair whipping across her face as the leafy branches behind her rattle in the wind.
She's been talking nonstop since we turned the TV on, but only a few phrases sink in: … dead for more than a week … foul play suspected but not confirmed … yet another taunting message found this morning near Echo Ridge High School … "Great timing, Katrin," Ezra mutters.
Malcolm's sitting next to me on the couch. One side of his jaw is bruised and swollen, the knuckles on his right hand are scraped raw, and he winces every time he moves. "Someone needs to pay this time," he says in a low, angry voice. His right hand is resting on the couch between us. I take it in mine, being careful to avoid the cuts. His skin is warm, and his fingers wrap around mine without hesitation. For a couple of seconds I feel better, until I remember that Brooke is dead and everything is horrible.
Every time I close my eyes, I see her. Working the shooting range at Fright Farm, trying to stand up to Vance. Wandering the halls at Echo Ridge High looking sad and worried. Swaying and rambling her way out of the Fright Farm office on the night she disappeared. I should have pushed her harder to tell us what was wrong. I had a chance to change the course of that night, and I blew it.
When my phone rings with the familiar California number, I almost don't answer it. Then I figure, what the hell. The day can't possibly get any worse.
"Hi, Sadie," I say tonelessly.
"Oh, Ellery. I saw the news. I'm so, so sorry about your friend. And I saw—" She pauses, her voice wavering. "I saw your email. I wasn't sure what I was looking at until I zoomed in on the uniform and saw … his name." "Did you think it was Ezra at first? Because I sure did." I'm surprised to find that beneath the heavy misery of Brooke's death, I can still manage to spare an undercurrent of anger for my mother. "How could you not tell us? How could you let us live a lie for seventeen years and think our father was José the freaking stuntman?" I don't bother keeping my voice down. It's not like anyone in the room doesn't know what's going on.
"It wasn't a total lie," Sadie says. "I wasn't sure, Ellery. The stuntman happened. And, well … Gabriel Rodriguez also happened, a little while afterward." Her voice drops. "Sleeping with a married man was a huge mistake. I never should have gone there." "Yeah, well, he shouldn't have either." I don't have any empathy to spare for the man in that photograph. He doesn't feel like my father. He doesn't feel like anything. Besides, keeping the marital vows was his job. "But why did you?" "I wasn't thinking straight. My father was gone, memories of Sarah were everywhere, and I just— I made a bad choice. Then the timing of the pregnancy fit better with the, um … other situation, and I wanted that to be true, and so … I convinced myself that it was." "How?" I look at Ezra, who's staring at the floor with no indication that he's hearing any of this. "How did you convince yourself of that when—what was his name again? Gabriel?—looked exactly like Ezra?" "I didn't remember what he looked like," Sadie says, and I snort out a disbelieving laugh. "I'm not kidding. I told you before, I drank my way through the entire funeral." "Okay. But you remembered enough that you knew he was a possibility, right? That's why you were so shifty the first time I mentioned Officer Rodriguez." "I— Well, yes. It rattled me," she admits.
"So you lied to cover it up. You made up a story about Officer Rodriguez at Lacey's funeral, and you made me suspicious of him." "What?" Sadie sounds bewildered. "Why would that make you suspicious of him? Suspicious about what?" "That's not the point!" I snap. "The point is it did, and then I didn't ask him for help when I could have, and now Brooke is dead and maybe—" I stop, all the anger suddenly drained out of me, remembering how I hadn't told anyone what we'd found in the Fright Farm recycling bin for an entire weekend. Keeping secrets that weren't mine to hold. Like mother, like daughter. "Maybe I made everything worse." "Made what worse? Ellery, I'm sure you didn't do anything wrong. You can't blame yourself for—" "Ellery." Nana sticks her head into the living room. "Officer Rodriguez is here. He said you called him?" Her eyes fasten on the phone at my ear. "Who are you talking to?" "Just someone from school," I answer Nana, then turn back to the phone. "I have to go," I tell Sadie, but before I can disconnect, Ezra holds out his hand.
"Let me talk," he says, and his voice holds the same dull fury that mine did. It takes a lot to make the two of us mad, especially at Sadie. But she managed.
I hand Ezra the phone and tug Malcolm to his feet, so we can follow Nana into the hallway. Ryan is standing in front of the door, his face sad and haggard. I don't know how I ever thought he looked young for his age. "Hey, guys," he says. "I was just heading home when I got your message. What's so urgent?" He catches sight of Malcolm's swollen jaw, and his eyes widen. "What happened to you?" "Kyle McNulty," Malcolm says shortly.
"You want to press charges?" Ryan asks.
Malcolm grimaces. "No."
"Maybe you can convince him to change his mind," I say. "In the meantime, I have this kind of … theory about Kyle. That's why I called you." I lick my lips, trying to get my thoughts in order. "I ran into Officer McNulty this morning, and—" Ryan frowns. "Where did you run into Officer McNulty?"
I wave my hand dismissively. "That part's not important." I don't want to get sidetracked with a lecture about not going home when Ryan told me to. "But it got me thinking about Kyle, and how connected he is to everything that's been happening around here. Declan broke up with his sister, Liz, and that was a whole big thing while you guys were in school, right?" Ryan nods warily, like he has no idea where I'm headed and isn't sure he wants to find out. Malcolm looks the same. I haven't shared any of this with him yet. I wasn't sure I'd have the energy to do it more than once.
"Then Lacey dies and Declan's basically run out of town," I continue. "And now, five years later, Brooke breaks up with Kyle. And Brooke disappears. And Kyle and Katrin are friends, and we already know Katrin is involved in the homecoming threats, so …" I steal a glance at Ryan to see how he's taking all this. He doesn't look as impressed as I'd hoped. "Basically, I think they're all in it together. Liz, Kyle, and Katrin." "That's your new theory?" Ryan asks. I don't appreciate the somewhat sardonic emphasis he puts on the word new. Malcolm just sags against the wall, like he's too exhausted to get into any of this right now.
"Yes," I say.
Ryan folds his arms. "It doesn't concern you that Liz and Kyle have alibis?" "They're each other's alibi!" I say. It only makes me more sure I'm on to something.
"So you think … what? We just took their word for it?"
"Well. No." A trickle of doubt seeps in. "Did somebody else see them?" Ryan rakes a hand through his hair. "I shouldn't tell you this, it's not your business. But maybe it'll get you to stop trying to do my job and trust me. For once." He lowers his voice. "An entire fraternity saw them. There are pictures. And video. Time-stamped and posted on social media." "Oh," I say in a small voice, embarrassment warming my cheeks.
He makes a frustrated noise in his throat. "Will you knock it off now? Please? I appreciate you coming to me this morning, but like I told you, at this point, you're more likely to hurt the investigation than help if you keep talking about it. In fact …" He shoves his hands into his pockets and slides his eyes toward Malcolm. "If you could stay with friends for a day or two, Malcolm, I think you should do that." Malcolm goes stiff. "Why? Is something happening with Katrin? Was it the video, or—" "I'm not talking about anything specific. But tensions are running high, and I …" Ryan pauses, like he's searching for exactly the right words. "I wouldn't want you to accidentally say something to her that could … interfere." "Interfere how?" Malcolm asks.
"It's just a suggestion. Consider it, all right?"
"Should I be worried about her?" Malcolm asks. "Doing something, I mean?" Ryan doesn't answer, and Malcolm glowers. "It's bullshit that she's just walking around like nothing happened. You have proof she's shady and you're not doing anything with it." "You have no idea what we're doing." Ryan's face doesn't change, but his tone gets steely. "I'm asking you to lie low. That's it. All right?" We nod, and he clears his throat. "How is, ah, everything else, Ellery? With your mom and … you know?" "Horrible," I say. "But who really cares, right?"
He heaves a sigh that sounds as bone-deep exhausted as I feel. "Right."
مشارکت کنندگان در این صفحه
تا کنون فردی در بازسازی این صفحه مشارکت نداشته است.
🖊 شما نیز می‌توانید برای مشارکت در ترجمه‌ی این صفحه یا اصلاح متن انگلیسی، به این لینک مراجعه بفرمایید.