سرفصل های مهم
فصل 15
توضیح مختصر
زمان مطالعه

0 دقیقه

سطح

ساده
دانلود اپلیکیشن «زیبوک»
این فصل را می‌توانید به بهترین شکل و با امکانات عالی در اپلیکیشن «زیبوک» بخوانید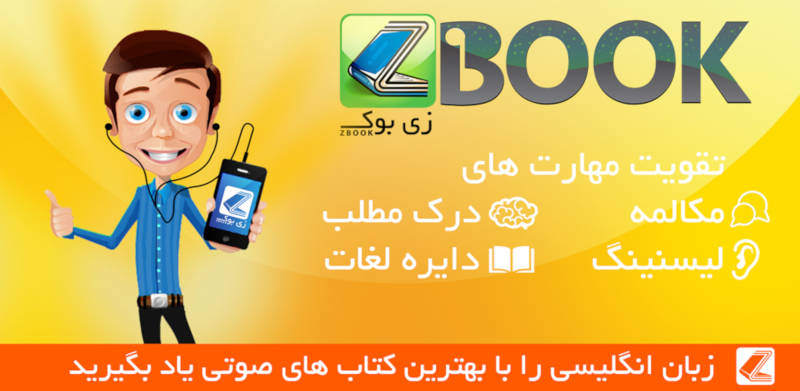 متن انگلیسی فصل
CHAPTER FIFTEEN
Ornament
ELLERY
SUNDAY, SEPTEMBER 29
The photo albums are more than twenty years old, dusty and brown at the edges. Even so, seventeen-year-old Sadie practically jumps off the page in her daring black homecoming dress, all wild hair and red lips. She's entirely recognizable as the younger version of her present-day self, which is more than I can say for her date.
"Wow," Ezra says, inching closer toward me on Nana's living room rug. After much trial and error with her stiff furniture, we've decided it's the most comfortable seat in the room. "Sadie wasn't kidding. Vance was hot back then." "Yeah," I say, studying Vance's high cheekbones and lazy smirk. Then I glance at the clock over Nana's fireplace, for about the fifth time since we've been sitting here. Ezra catches the movement and laughs.
"Still only eight-thirty. Has been for an entire minute. In other words: too early for Malcolm to call you." Ezra didn't miss my moment with Malcolm in the car last night, and he wouldn't let me go to sleep until I told him about our near kiss in the Fright Farm staff room.
"Shut up," I grumble, but my stomach flutters as I fight off a smile.
Nana works her way into the living room with a can of lemon Pledge and a dustcloth. It's her usual Sunday-morning ritual: seven o'clock Mass, then housework. In about fifteen minutes she's going to send Ezra and me outside to rake the lawn. "What are you two looking at?" she asks.
"Sadie's homecoming pictures," Ezra says.
I expect her to frown, but she just aims a spray of Pledge at the mahogany table in front of the bay window. "Did you like Vance, Nana?" I ask as she wipes the surface clean. "When he and Sadie were dating?" "Not particularly," Nana sniffs. "But I knew he wouldn't last. They never did." I flip through the next couple of pages in the album. "Did Sarah go to homecoming?" "No, Sarah was a late bloomer. The only boys she ever talked to were the ones Sadie went out with." Nana stops dusting and puts the can down, pushing the bay window curtain aside and peering out. "Now, what's he doing here this early on a Sunday?" "Who?" Ezra asks.
"Ryan Rodriguez."
I close the photo album as Nana heads for the front door and pulls it open. "Hello, Ryan," she says, but before she can say anything more he interrupts her.
"Is Ellery here?" he asks. He sounds hurried, urgent.
"Of course—"
He doesn't wait for her to finish. He pushes past her, eyes searching the room until they land on me. He's in a faded Echo Ridge High sweatshirt and jeans, faint dark stubble tracing his jaw. He looks even younger without his uniform on, and also like he just woke up. "Ellery. Thank God. Have you been here all night?" "Ryan, what on earth?" Nana shuts the door and folds her arms tightly across her chest. "Is this about the homecoming threats? Did something new happen?" "Yes, but it's not … it's a different …" He runs a hand through his hair and takes a deep breath. "Brooke Bennett didn't come home last night. Her parents aren't sure where she is." I don't even realize I've gotten to my feet until I hear a loud thud—the photo album has slipped from my hand to the floor. Ezra rises more slowly, his face pale and his eyes darting between me and Officer Rodriguez. But before either of us can say anything, Nana lets out a strangled cry. Every drop of color drains from her face, and for a second I think she might faint. "Oh, dear God." She walks unsteadily to a chair and collapses into it, clutching at the armrests. "It happened. It happened again, right in front of your faces, and you didn't do a thing to stop it!" "We don't know what happened. We're trying to—" Officer Rodriguez starts, but Nana doesn't let him finish.
"A girl is missing. A girl who was threatened in front of the entire town two days ago. Just like my granddaughter." I've never seen Nana like this; it's as if every emotion she's been suppressing for the past twenty years just flooded to the surface. Her face is red, her eyes watery, and her entire body trembles as she speaks. The sight of my calm, no-nonsense grandmother this upset makes my heart pound even harder. "No one on the police force did anything of substance to protect Ellery or Brooke. You let this happen." Officer Rodriguez flinches, as startled as if she'd slapped him. "We didn't— Look, I know how upsetting this is. We're all concerned, that's why I'm here. But we don't know Brooke's missing. She might very well be with a friend. We have several officers looking into that. It's too early to assume the worst." Nana folds her hands in her lap, her fingers threaded so tightly together that her knuckles are white. "Missing girls don't come home in Echo Ridge, Ryan," she says in a hollow voice. "You know that." Neither of them are paying any attention to Ezra or me. "El," my brother says in a low voice, and I know what's coming next. We have to tell them. And we do, of course. From what Officer Rodriguez has said so far, it doesn't sound as though he has any idea that Brooke left Fright Farm with us. Or that Malcolm was the one who ultimately took her home. Alone.
Last night, slumped in the passenger seat as Malcolm dropped us off, Brooke had looked so tired and defeated that I couldn't help but check in with her one last time.
Are you going to be okay?
Why wouldn't I be?
Nana and Officer Rodriguez are still talking, but I can only process scraps of what they're saying. My chest shakes when I take a breath. I know I have to speak up. I know I have to tell Officer Rodriguez and my grandmother that our friend—Declan Kelly's brother—was very likely the last person to see an Echo Ridge homecoming princess before she went missing.
And I know exactly how that's going to look.
مشارکت کنندگان در این صفحه
تا کنون فردی در بازسازی این صفحه مشارکت نداشته است.
🖊 شما نیز می‌توانید برای مشارکت در ترجمه‌ی این صفحه یا اصلاح متن انگلیسی، به این لینک مراجعه بفرمایید.