سرفصل های مهم
فصل 19
توضیح مختصر
زمان مطالعه

0 دقیقه

سطح

ساده
دانلود اپلیکیشن «زیبوک»
این فصل را می‌توانید به بهترین شکل و با امکانات عالی در اپلیکیشن «زیبوک» بخوانید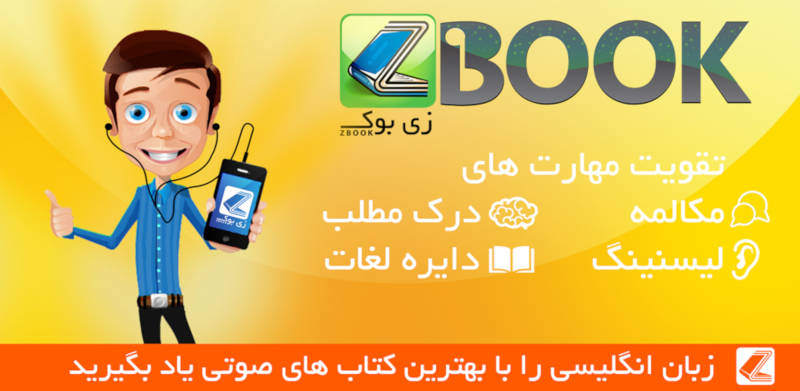 متن انگلیسی فصل
CHAPTER NINETEEN
Ornament
ELLERY
SUNDAY, SEPTEMBER 29
I can't sit still.
I pace through Nana's house all afternoon, picking things up and then putting them down. The bookshelves in her living room are full of those porcelain figures she likes—Hummels, Nana calls them. Little boys and girls with blond hair and apple cheeks, climbing trees and carrying baskets and hugging one another. Nana told me, when I picked one up a couple of days ago, that Sadie had broken it when she was ten.
"Knocked it on the ground so that one's head split in two," Nana said. "She glued the pieces back together. I didn't notice for weeks." Once you know to look for it, though, it's obvious. I held the porcelain girl in my hand and stared at the jagged white line running down one side of her face. "Were you mad?" I'd asked Nana.
"Furious," she said. "Those are collector's items. The girls weren't supposed to touch them. But Sadie couldn't keep her hands off them. I knew it was her, even when Sarah told me she'd done it." "Sarah did? Why?"
"She didn't want her sister to get punished," Nana said. For the first time when talking about Sarah, a spasm of grief crossed her face. "I was always a little harder on Sadie, I suppose. Because she was usually the one causing trouble." It didn't occur to me, until just now, that some of that sadness might have been for my mother. For another cracked girl, broken and pieced clumsily back together. Still standing, but not the same.
There's only one family photo in the living room: it's of Nana and my grandfather, looking like they're in their late thirties, and Sadie and Sarah around twelve years old. I pick it up and study their faces. All I can think is: they had no idea.
Just like Brooke's family had no idea. Or maybe they did. Maybe they've been worried since Brooke's locker was vandalized and the bloody meat was thrown on her car, wondering if there was something they should be doing. Maybe they're sick about it now. Because it's almost one o'clock, and nobody's heard a word from Brooke.
My phone buzzes, and I put the photo down to pull it from my pocket. My pulse jumps when I see a text from Malcolm: Can we talk?
I hesitate. I'd thought about texting him after Officer Rodriguez left, but I didn't know what to say. I still don't. Gray dots appear, and I forget to breathe while I watch them.
I understand if you don't want to.
The thing is, I do.
I text back, Okay. Where?
Wherever you want. I could come by?
That's a good idea, because there's no way Nana's letting me out of the house today. I'm surprised she even went to the basement to do laundry. When? I ask.
Ten minutes?
Okay.
I go upstairs and knock on Ezra's bedroom door. He doesn't answer, probably because he's blasting music with his headphones on. It's his go-to escape whenever he's worried. I twist the knob and push open the door and sure enough, he's at his desk with a pair of Bose clamped firmly over his ears, staring at his laptop. He jumps when I tap his shoulder.
"Malcolm's coming over," I say once he's pulled off the headphones.
"He is? Why?"
"Um. He didn't say, exactly. But I assume … you know. He wants to talk about Brooke and maybe …" I think about his second message. I understand if you don't want to. "Maybe explain what happened after he dropped us off." "We know what happened," Ezra says. We already heard a version of it from Nana, who heard it from Melanie, who probably heard it from Peter Nilsson. Or one of those other people in Echo Ridge who seem to know everything as soon as it happens. "Malcolm dropped Brooke off and she went inside." He frowns when I don't answer. "What, do you not believe that? Ellery, come on. He's our friend." "Who we've known a month," I say.
I feel compelled to point that out, but my heart's not really in it. I've never seen Malcolm be anything but kind, even when he was frustrated. Not to mention, he's spent the past five years in the shadow of Declan Kelly—murder suspect. Even if he was the sort of person who wanted to hurt Brooke, he's not an idiot. He wouldn't put himself in a Declan-like situation before doing it.
Unless it wasn't premeditated.
God. It's exhausting, thinking this way. Ezra is lucky he hasn't read as many true-crime books as I have. I can't shut them out.
He shakes his head at me, looking disappointed but not particularly surprised. "This is exactly what we don't need right now, El. Wild theories that distract people from what's really going on." "Which is?"
He rubs a hand over his face. "Hell if I know. But I don't think it involves our friend just because he was in the wrong place at the wrong time." I twist my hands and tap my foot. I still can't stop moving. "I'm going to wait outside. You coming?" "Yeah," Ezra says, pulling his headphones from around his neck and dropping them on the cluttered desk. He's done more to personalize his room than I have, covering the walls with pictures from our last school and posters of his favorite bands. It looks like a teenager's room, while mine still looks like a guest room. I don't know what I'm waiting for. Some feeling like I belong here, maybe.
We go downstairs and outside to Nana's front porch, settling ourselves on the bench beside the door. We haven't been there more than a couple of minutes when Mrs. Nilssons' car pulls into our driveway. Malcolm gets out and lifts his hand in an anemic wave, then makes his way up the lawn to us. There's room for one more on our bench, but Malcolm doesn't sit there. He leans against the porch railing, facing us, and shoves his hands into his pockets. I don't know where to look, so I pick a spot over his shoulder. "Hey, guys," he says quietly.
"How are you holding up, Mal?" Ezra asks.
I steal a glance at Malcolm as the tense lines of his face briefly relax. It means the world to him, I realize, that Ezra greeted him like normal.
"Been better," he says. "I just wanted to tell you"—he's looking at me, as if he knows Ezra never had a second's doubt—"I wanted you to hear from me what I told Officer McNulty, that I saw Brooke get home safely. I watched her go inside and close the door. And then I drove home, and that's all I knew about anything until this morning." "We know. Wrong place, wrong time," Ezra says, echoing what he said upstairs. "People can't hold that against you." "Well." Malcolm slouches lower against the railing. "The thing is— Katrin is saying stuff." He swallows hard. "She thinks Brooke and I were hooking up." I go rigid as Ezra inhales sharply. "What?" he asks. "Why?"
Malcolm shrugs helplessly. "I don't know. She asked me last week if I'd take Brooke to homecoming. Since she'd just broken up with Kyle and didn't have a date." He darts a glance at me, which I catch out of the corner of my eye because I'm staring over his shoulder again. "I didn't, and she never brought it up again. But that's the only time she's ever talked about Brooke and me. Even then, she said we'd just go as friends." I look down and watch a ladybug crawl across one of the porch floorboards until it slips through a crack. "I thought you and Katrin got along," I say.
"I thought so, too," Malcolm says, his voice heavy. "I honestly don't know where this is coming from. I'm sick about it. I'm worried out of my mind about Brooke. But it isn't true. At all. So I wanted you to know that, too." I finally meet his eyes full-on. They're sad and scared and, yes, kind. In that moment, I choose to believe he's not a Kelly boy with a temper, or someone with opportunity and motive, or the quiet kind you'd never suspect. I choose to believe he's the person he's always shown himself to be.
I choose to trust him.
"We believe you," I say, and he sags visibly with relief.
مشارکت کنندگان در این صفحه
تا کنون فردی در بازسازی این صفحه مشارکت نداشته است.
🖊 شما نیز می‌توانید برای مشارکت در ترجمه‌ی این صفحه یا اصلاح متن انگلیسی، به این لینک مراجعه بفرمایید.