سرفصل های مهم
فصل 22
توضیح مختصر
زمان مطالعه

0 دقیقه

سطح

متوسط
دانلود اپلیکیشن «زیبوک»
این فصل را می‌توانید به بهترین شکل و با امکانات عالی در اپلیکیشن «زیبوک» بخوانید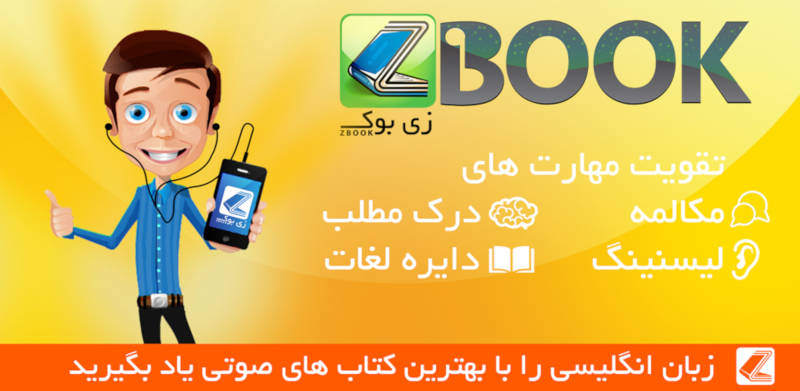 متن انگلیسی فصل
CHAPTER TWENTY-TWO
Ornament
ELLERY
WEDNESDAY, OCTOBER 2
It's the first week in October, and starting to get dark earlier. But even if it weren't, Nana would insist on driving Ezra and me to our shift at Fright Farm after dinner.
I don't bother reminding her that it's only a ten-minute walk as she plucks her keys from a hook next to her wall-mounted phone. Brooke has been missing for four days, and the entire town is on edge. Search parties all day, and candlelight vigils at night. After two days of heated debate at school, homecoming is still on for Saturday—but without a court. I'm no longer technically a princess. Which is fine, I guess, since I still don't have a date.
The same few theories keep circulating: that Brooke ran away, that she's the victim of the Murderland killer, that one of the Kelly boys did something to her. Everything in Echo Ridge feels like a thick, bubbling mess that's about to boil over.
Nana is silent on the ride over, clutching the steering wheel and driving fifteen miles below the speed limit until we near the entrance. Then she pulls to the side of the road and says, "The House of Horrors closes at eleven, right?" "Right."
"I'll be outside the gates at eleven-oh-five."
That's two hours past her bedtime, but we don't argue. I told her earlier that Malcolm could give us a ride, and she insisted on picking us up anyway. I don't think she believes he's involved in Brooke's disappearance—she hasn't told us to stop hanging out with him—but she's not taking any chances, and I can't blame her. I'm a little surprised she's still letting us go to work.
Ezra and I climb out of the car and watch its taillights recede so slowly that a bicycle passes it. We're halfway through the gates when my phone rings with a familiar California number.
I hold it up to Ezra. "Sadie must've heard."
It was only a matter of time. Brooke's disappearance has become national news, and Nana's been hanging up all week on reporters angling for a "One Town, Three Missing Girls" story. Hamilton House Rehabilitation Facility allegedly bans Internet access, but since Sadie's already used her borrowed cell phone to check out Ezra's Instagram before FaceTiming us, she's obviously flouting that rule, too.
I slide to answer and press the phone to my ear. "Hi, Sadie."
"Ellery, thank God you picked up." Her agitated voice crackles across the line. "I just read about what's happening there. Are you and Ezra all right?" "We're fine. Just worried about Brooke."
"Oh my God, of course you are. That poor girl. Her poor family." She pauses for a beat, her breath harsh in my ear. "So the article … it said there were threats beforehand? Toward three girls, and that one of them was someone who … who was related to … Was it you, Ellery?" "It was me," I confirm. Ezra gestures like he wants me to FaceTime, but I wave him off. It's too crowded here.
"Why didn't you tell me?"
The bitter laugh springs out of me without warning. "Why would I?"
Silence on the other end, so complete that I think she's disconnected. I'm about to pull the phone away from my ear to check when Sadie says, "Because I'm your mother and I have a right to know." It's exactly the wrong thing to say. Resentment floods my veins, and I have to grip the phone extra tight to stop myself from hurling it to the ground. "Oh, really? You have a right to know? That's rich coming from somebody who's never told us anything that matters." "What are you talking about?"
"Our father? We're not allowed to ask questions about him! Our grandmother? We barely knew her until we had to live with her! Our aunt? You had a twin sister, as close as me and Ezra are, and you never, ever talk about her. Now we're stuck here watching the same horrible story unfold again and everybody's talking about the first girl who went missing. Except us. We don't know anything about Sarah because you won't even say her name!" I'm breathing hard, my heart pounding as I stalk through the park. I don't know whether I'm relieved or horrified to finally be saying these things to Sadie. All I know is that I can't stop.
"You're not okay, Sadie. I mean, you get that, right? You're not in rehab because of some freak accident that'll be a funny story to tell at parties when you get out. You weren't taking those pills to relax. I've spent years waiting for something like this to happen, and I thought … I was afraid …" Tears blur my vision and slide down my face. "This whole year I've been expecting that phone call. The one Nana got, and Melanie got. The one that says you're never coming home." She's been silent during my entire tirade, but this time, before I can check to see whether she's hung up on me, I hear a choked sob. "I … can't," Sadie says in a ragged voice that I'd never recognize if I didn't know it was her. "I can't talk about her. It kills me." I've wandered near the games section, and I have to plug my free ear against the noise of the park. Ezra stands a short distance away, his arms folded and his face grave. "It's killing you not to," I say. She doesn't answer, and I squeeze my eyelids shut. I can't look at my brother right now. "Sadie, I know, okay? I know exactly how you must feel. Me and Ezra both do. It's horrible what happened to Sarah. It sucks and it's not fair and I'm so, so sorry. For you and for Nana and for her." My mother's sobs on the other end of the line pierce me like a knife to the heart. "And I'm sorry I yelled at you. I didn't mean to. It's just … I feel like we're going to be stuck like this forever if we can't talk about it." I open my eyes while I wait for her to answer. It's almost dark now, and the park lights glow against the deep blue sky. Screams and catcalls fill the air and little kids chase one another with their parents a safe distance behind. All of Fright Farm's success is based on how much people love to be scared in a controlled environment. There's something deeply, fundamentally satisfying about confronting a monster and escaping unscathed.
Real monsters aren't anything like that. They don't let go.
"Do you know what I was doing the night Sarah disappeared?" Sadie asks in the same hoarse voice.
My reply is barely a whisper. "No."
"Losing my virginity to my homecoming date." She lets out a hysterical half laugh, half sob. "I was supposed to be with Sarah. But I blew her off. For that." "Oh, Sadie." I don't even realize I've sunk to the ground until my free hand touches grass. "It's not your fault." "Of course it's my fault! If I'd been with her she'd still be here!"
"You don't know that. You can't— You were just living your life. Being normal. You didn't do anything wrong. None of this is your fault." "Would you feel that way? If something happened to Ezra when you were supposed to be with him?" I don't answer right away, and she cries harder. "I can't look at my mother. I couldn't look at my father. I didn't speak to him for almost a year before he died and then I drank my way through the entire funeral. You and your brother are the only thing I've ever done right since Sarah disappeared. And now I've ruined that too." "You didn't ruin anything." I say it automatically to comfort her, but as soon as the words are out of my mouth, I realize they're true. Ezra and I might not have had the most stable childhood, but we never had any doubt that our mother loved us. She never put a job or a boyfriend ahead of us, and it wasn't until the pills took hold that her haphazard parenting turned into actual neglect. Sadie's made mistakes, but they're not the kind that leave you feeling like you don't matter. "We're fine and we love you and please don't do this to yourself. Don't blame yourself for something so awful that you never could've seen coming." I'm babbling now, my words tripping over themselves, and Sadie lets out a teary laugh.
"Listen to us. You wanted to talk, huh? Be careful what you wish for." There's so much I want to say, but all I can manage is, "I'm glad we're talking." "Me too." She takes a deep, shuddering breath. "There's more I should tell you. Not about Sarah, but about— Oh hell. I have to go, Ellery, I'm sorry. Please be careful there, and I'll call again when I can." Then she's gone. I drop the phone from my ear and get to my feet as Ezra strides toward me, looking ready to burst.
"What's going on? I heard some of it, but—"
Movement over his shoulder catches my eye, and I put a hand on his arm. "Hang on. I have a lot to tell you, but … there's somebody I want to talk to first." I wipe my eyes and glance at my phone. We're already late for work, but oh well.
An older woman is manning the shooting gallery where Brooke used to work, yawning as she makes change and pulls levers. Vance Puckett stands with a toy gun mounted on his shoulder, methodically knocking over targets. Malcolm told us at lunch that he was interrogated again last night by Officer McNulty, who said the police interviewed Vance about his conversation with Brooke downtown. According to Vance, Brooke just asked him what time it was. Malcolm was frustrated, but Mia threw up her hands in resignation. "Of course. Why should he help out? There's nothing in it for him, and he doesn't care about anybody in this town." Maybe she's right. Or maybe he's just broken in his own way.
Vance fishes in his pockets for change to play another round. I sidle past a trio of preteens and plunk two dollars on the counter. "My treat this time," I say.
He turns and squints, tapping his forefinger to his chin. It takes a few seconds for him to recognize me. "Shooter girl. You got lucky that last game." "Maybe," I say. "I have six bucks on me. Should we play best two out of three?" He nods, and I gesture toward the targets. "Champions first." Vance gets off to a shaky start, only hitting eight out of twelve targets. It kills my competitive spirit to miss five when it's my turn, but all this will be pointless if he stalks off in a huff again when we're done.
"You lost your touch." Vance smirks when I lower my gun. Ezra, who's watching us with his hands on his hips, looks like he's physically biting his tongue.
"I was just warming up," I lie.
I keep it close in the next couple of rounds, losing by one each time. Vance is pumped up by the end, preening and chuckling, going so far as to slap me on the back when I miss my final shot. "Nice try, kid. You almost pulled one out." "I guess I did get lucky last time," I say with a theatrical sigh. I don't have Sadie's talent, which is obvious from Ezra's grimace as we move to one side so the people waiting behind us can play. But I'm hoping it's good enough for a drunk guy. "My mother told me it probably wouldn't happen again." Vance adjusts his cap over oily hair. "Your mother?"
"Sadie Corcoran," I say. "You're Vance, right? She said you guys went to homecoming together and that I should introduce myself. I'm Ellery." It's weird holding out my hand after what Sadie just told me. But he takes it, looking genuinely flummoxed.
"She said that? Wouldn't have thought she even remembers me."
She talks about you all the time, I almost say, but decide to keep things believable. "She does. It's not easy for her to talk about Echo Ridge after what happened to her sister, but— She's always spoken well of you." It's close enough to true, I guess. And I'm feeling pretty charitable toward him myself, since he's the only person in Echo Ridge who has an alibi for both Sarah's and Brooke's disappearances. Suddenly, Vance Puckett is the most trustworthy man in town.
He spits on the ground, close to my sneakers. Somehow, I manage not to flinch. "Damn shame what happened." "I know. She's never gotten over it. And now my friend is missing. …" I turn toward the new woman behind the counter. "I guess you knew Brooke, huh? Since you play here all the time." "Nice kid," he says gruffly. He shuffles his feet, looking antsy and ready to move on. Ezra taps his watch and raises his brows at me. Get to the point.
"The worst thing is, I know something was bothering her before she disappeared. We were supposed to get together on Sunday so she could tell me what was going on, but we never got the chance. And it's killing me." Tears spring into my eyes, still close to the surface from my conversation with Sadie, and spill down my cheeks. I'm playing a part, but Sadie always said the best acting happens when you're emotionally connected to the scene. I'm torn up enough about what happened to Brooke to pull it off. "I just— I wish I knew what she needed." Vance rubs his jaw. Rocks back on his heels, twists to look at the crowd over his shoulder. "I don't like getting involved," he mumbles. "Not with people in this town, and especially not with the police." "Me either," I say quickly. "We're total outsiders here. Brooke was—is—one of my only friends." I fish around in my bag for a Kleenex and blow my nose.
"She asked me a strange question last week." Vance speaks quietly, in a rush, and my heart leaps into my throat. "Wanted to know how to pick a lock." A shifty expression crosses his face. "Not sure why she'd think I'd know. I told her to Google it, or watch a YouTube video or something. Or just use a couple of paper clips." "Paper clips?" I ask.
Vance swats at a hovering bug. "Those work sometimes. So I'm told. Anyway …" He meets my gaze, and I see a glimmer of something like kindness in his bloodshot eyes. "That's a thing that was on her mind. So now you know." "Thanks," I say, feeling a pinprick of shame for manipulating him. "You have no idea how much that helps." "Well. You tell your mother I said hello." He tips his baseball cap and shuffles past Ezra, who brings his hands together in a slow clap once Vance is out of hearing range.
"Well played, El. Although that guy's never gonna let you live down the loss." "I know," I sigh, digging for another Kleenex to dry my still-damp cheeks. As I watch Vance melt into the crowd, a prickle of excitement works its way up my spine. "Did you hear what he said, though? He told Brooke to pick a lock with paper clips." "Yeah. So?"
"So that's what she was holding in the House of Horrors office, remember? A straightened paper clip. I took it from her. She said something like, This is harder than he said it would be." My voice climbs with anticipation, and I force it back down. "She was trying to pick a lock right then and there. And we interrupted her." "The desk, maybe?" Ezra wonders.
I shake my head. "I get stuff out of that desk all the time. It isn't locked. But—" Heat floods my face as I remember where Brooke was sitting. "But I think I know what is."
مشارکت کنندگان در این صفحه
تا کنون فردی در بازسازی این صفحه مشارکت نداشته است.
🖊 شما نیز می‌توانید برای مشارکت در ترجمه‌ی این صفحه یا اصلاح متن انگلیسی، به این لینک مراجعه بفرمایید.