سرفصل های مهم
فصل 08
توضیح مختصر
زمان مطالعه

0 دقیقه

سطح

ساده
دانلود اپلیکیشن «زیبوک»
این فصل را می‌توانید به بهترین شکل و با امکانات عالی در اپلیکیشن «زیبوک» بخوانید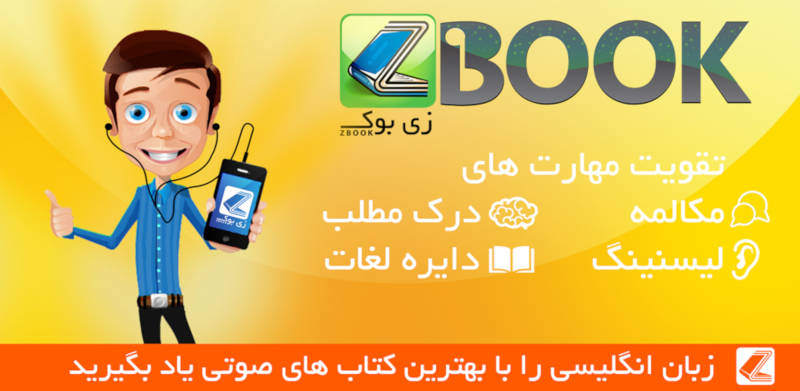 متن انگلیسی فصل
Snozzcumbers
But if you dont eat people like all the others, Sophie said, then what do you live on?
That is a squelching tricky problem around here, the BFG answered. In this sloshflunking Giant Country, happy eats like pineapples and pigwinkles is simply not growing. Nothing is growing except for one extremely icky-poo vegetable. It is called the snozzcumber.
The snozzcumber! cried Sophie. Theres no such thing.
The BFG looked at Sophie and smiled, showing about twenty of his square white teeth. Yesterday he said, we was not believing in giants, was we? Today we is not believing in snozzcumbers. Just because we happen not to have actually seen something with our own two little winkles, we think it is not existing. What about for instance the great squizzly scotch-hopper?
I beg your pardon? Sophie said.
And the humplecrimp?
Whats that? Sophie said.
And the wraprascal?
The what? Sophie said.
And the crumpscoddle?
Are they animals? Sophie asked.
They is common animals, said the BFG contemptuously. I is not a very know-all giant myself, but it seems to me that you is an absolutely know-nothing human bean. Your brain is full of rotten-wool.
You mean cotton-wool, Sophie said.
What I mean and what I say is two different things, the BFG announced rather grandly. I will now show you a snozzcumber.
The BFG flung open a massive cupboard and took out the weirdest-looking thing Sophie had ever seen. It was about half as long again as an ordinary man but was much thicker. It was as thick around its girth as a perambulator. It was black with white stripes along its length. And it was covered all over with coarse knobbles.
Here is the repulsant snozzcumber! cried the BFG, waving it about. I squoggle it! I mispise it! I dispunge it! But because I is refusing to gobble up human beans like the other giants, I must spend my life guzzling up icky-poo snozzcumbers instead. If I dont, I will be nothing but skin and groans.
You mean skin and bons, Sophie said.
I know it is bones, the BFG said. But please understand that I cannot be helping it if I sometimes is saying things a little squiggly. I is trying my very best all the time. The Big Friendly Giant looked suddenly so forlorn that Sophie got quite upset.
Im sorry she said. I didnt mean to be rude.
There never was any schools to teach me talking in Giant Country, the BFG said sadly.
But couldnt your mother have taught you? Sophie asked.
My mother! cried the BFG. Giants dont have mothers! Surely you is knowing that.
I did not know that, Sophie said.
Whoever heard of a woman giant! shouted the BFG, waving the snozzcumber around his head like a lasso. There never was a woman giant! And there never will be one. Giants is always men!
Sophie felt herself getting a little muddled. In that case, she said, how were you born?
Giants isnt born, the BFG answered. Giants appears and thats all there is to it. They simply appears, the same way as the sun and the stars.
And when did you appear? Sophie asked.
Now how on earth could I be knowing a thing like that? said the BFG. It was so long ago I couldnt count.
You mean you dont even know how old you are?
No giant is knowing that, the BFG said. All I is knowing about myself is that I is very old, very very old and crumply Perhaps as old as the earth.
What happens when a giant dies? Sophie asked.
Giants is never dying, the BFG answered. Sometimes and quite suddenly, a giant is disappearing and nobody is ever knowing where he goes to. But mostly us giants is simply going on and on like whiffsy time-twiddlers.
The BFG was still holding the awesome snozzcumber in his right hand, and now he put one end into his mouth and bit off a huge hunk of it. He started crunching it up and the noise he made was like the crunching of lumps of ice.
Its filthing! he spluttered, speaking with his mouth full and spraying large pieces of snozzcumber like bullets in Sophies direction. Sophie hopped around on the table-top, ducking out of the way.
Its disgusterous! the BFG gurgled. Its sickable! Its rotsome! Its maggotwise! Try it yourself, this foulsome snozzcumber!
No, thank you, Sophie said, backing away.
Its all youre going to be guzzling around here from now on so you might as well get used to it, said the BFG. Go on, you snipsy little winkle, have a go!
Sophie took a small nibble. Uggggggggh! she spluttered. Oh no! Oh gosh! Oh help! She spat it out quickly. It tastes of frogskins! she gasped. And rotten fish!
Worse than that! cried the BFG, roaring with laughter. To me it is tasting of clockcoaches and slime-wanglers!
Do we really have to eat it? Sophie said.
You do unless you is wanting to become so thin you will be disappearing into a thick ear.
Into thin air, Sophie said. A thick ear is something quite different.
Once again that sad winsome look came into the BFGs eyes. Words, he said, is oh such a twitch-tickling problem to me all my life. So you must simply try to be patient and stop squibbling. As I am telling you before, I know exactly what words I am wanting to say, but somehow or other they is always getting squiff-squiddled around.
That happens to everyone, Sophie said.
Not like it happens to me, the BFG said. I is speaking the most terrible wigglish.
I think you speak beautifully Sophie said.
You do? cried the BFG, suddenly brightening. You really do?
Simply beautifully Sophie repeated.
Well, that is the nicest present anybody is ever giving me in my whole life! cried the BFG. Are you sure you is not twiddling my leg?
Of course not, Sophie said. I just love the way you talk.
How wondercrump! cried the BFG, still beaming. How whoopsey-splunkers! How absolutely squiffling! I is all of a stutter.
Listen, Sophie said. We dont have to eat snozzcumbers. In the fields around our village there are all sorts of lovely vegetables like cauliflowers and carrots. Why dont you get some of those next time you go visiting?
The BFG raised his great head proudly in the air. I is a very honourable giant, he said. I would rather be chewing up rotsome snozzcumbers than snitching things from other people.
You stole me, Sophie said.
I did not steal you very much, said the BFG, smiling gently. After all, you is only a tiny little girl.
مشارکت کنندگان در این صفحه
تا کنون فردی در بازسازی این صفحه مشارکت نداشته است.
🖊 شما نیز می‌توانید برای مشارکت در ترجمه‌ی این صفحه یا اصلاح متن انگلیسی، به این لینک مراجعه بفرمایید.