سرفصل های مهم
فصل 14
توضیح مختصر
زمان مطالعه

0 دقیقه

سطح

متوسط
دانلود اپلیکیشن «زیبوک»
این فصل را می‌توانید به بهترین شکل و با امکانات عالی در اپلیکیشن «زیبوک» بخوانید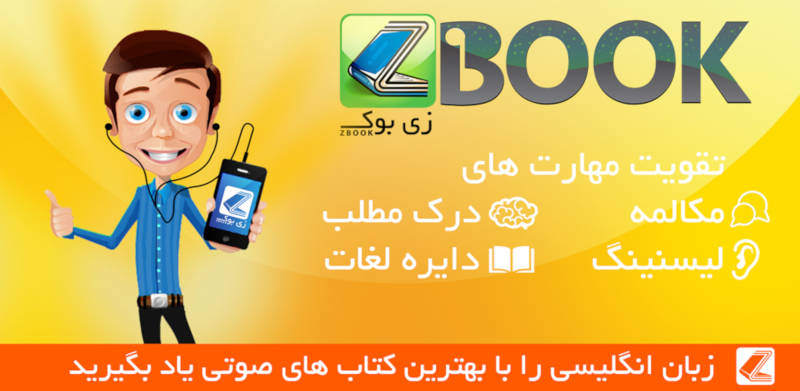 متن انگلیسی فصل
Dreams
The Big Friendly Giant was seated at the great table in his cave and he was doing his homework.
Sophie sat cross-legged on the table-top near by, watching him at work.
The glass jar containing the one and only good dream they had caught that day stood between them.
The BFG, with great care and patience, was printing something on a piece of paper with an enormous pencil.
What are you writing? Sophie asked him.
Every dream is having its special label on the bottle, the BFG said. How else could I be finding the one I am wanting in a hurry?
But can you really and truly tell what sort of a dream its going to be simply by listening to it? Sophie asked.
I can, the BFG said, not looking up.
But how? Is it by the way it hums and buzzes?
You is less or more right, the BFG said. Every dream in the world is making a different sort of buzzy-hum music. And these grand swashboggling ears of mine is able to read that music.
By music, do you mean tunes?
I is not meaning tunes.
Then what do you mean?
Human beans is having their own music, right or left?
Right, Sophie said. Lots of music.
And sometimes human beans is very overcome when they is hearing wonderous music. They is getting shivers down their spindels. Right or left?
Right, Sophie said.
So the music is saying something to them. It is sending a message. I do not think the human beans is knowing what that message is, but they is loving it just the same.
Thats about right, Sophie said.
But because of these jumpsquiffling ears of mine, the BFG said, I is not only able to hear the music that dreams is making but I is understanding it also.
What do you mean understanding it? Sophie said.
I can read it, the BFG said. It talks to me. It is like a langwitch.
I find that just a little hard to believe, Sophie said.
Ill bet you is also finding it hard to believe in quogwinkles, the BFG said, and how they is visiting us from the stars.
Of course I dont believe that, Sophie said.
The BFG regarded her gravely with those huge eyes of his. I hope you will forgive me, he said, if I tell you that human beans is thinking they is very clever, but they is not. They is nearly all of them notmuchers and squeakpips.
I beg your pardon, Sophie said.
The matter with human beans, the BFG went on, is that they is absolutely refusing to believe in anything unless they is actually seeing it right in front of their own schnozzles. Of course quogwinkles is existing. I is meeting them oftenly. I is even chittering to them. He turned away contemptuously from Sophie and resumed his writing. Sophie moved over to read what he had written so far. The letters were printed big and bold, but were not very well formed. Here is what it said
THIS DREAM IS ABOUT HOW I IS SAVING MY TEECHER FROM DROWNING. I IS DIVING INTO THE RIVER FROM A HIGH BRIDGE AND I IS DRAGGING MY TEECHER TO THE BANK AND THEN I IS GIVING HIM THE KISS OF DEATH…
The kiss of what? Sophie asked.
The BFG stopped writing and raised his head slowly. His eyes rested on Sophies face. I is telling you once before, he said quietly, that I is never having a chance to go to school. I is full of mistakes. They is not my fault. I do my best. You is a lovely little girl, but please remember that you is not exactly Miss Knoweverything yourself.
Im sorry Sophie said. I really am. It is very rude of me to keep correcting you.
The BFG gazed at her for a while longer, then he bent his head again to his slow laborious writing.
Tell me honestly, Sophie said. If you blew this dream into my bedroom when I was asleep, would I really and truly start dreaming about how I saved my teacher from drowning by diving off the bridge?
More, the BFG said. A lot more. But I cannot be squibbling the whole gropefluncking dream on a titchy bit of paper. Of course there is more.
The BFG laid down his pencil and placed one massive ear close to the jar. For about thirty seconds he listened intently. Yes, he said, nodding his great head solemnly up and down. This dream is continuing very nice. It has a very dory-hunky ending.
How does it end? Sophie said. Please tell me.
You would be dreaming, the BFG said, that the morning after you is saving the teacher from the river, you is arriving at school and you is seeing all the five hundred pupils sitting in the assembly hall, and all the teachers as well, and the head teacher is then standing up and saying, "I is wanting the whole school to give three cheers for Sophie because she is so brave and is saving the life of our fine arithmatic teacher, Mr Figgins, who was unfortunately pushed off the bridge into the river by our gym-teacher, Miss Amelia Upscotch. So three cheers for Sophie!" And the whole school is then cheering like mad and shouting bravo well done, and, for ever after that, even when you is getting your sums all gungswizzled and muggled up, Mr Figgins is always giving you ten out of ten and writing Good Work Sophie in your exercise book. Then you is waking up.
I like that dream, Sophie said.
Of course you like it, the BFG said. It is a phizzwizard. He licked the back of the label and stuck it on the jar. I is usually writing a bit more than this on the labels, he said. But you is watching me and making me jumpsy.
Ill go and sit somewhere else, Sophie said.
Dont go, he said. Look in the jar carefully and I think you will be seeing this dream.
Sophie peered into the jar and there, sure enough, she saw the faint translucent outline of something about the size of a hens egg. There was just a touch of colour in it, a pale sea-green, soft and shimmering and very beautiful. There it lay, this small oblong sea-green jellyish thing, at the bottom of the jar, quite peaceful, but pulsing gendy, the whole of it moving in and out ever so slightly, as though it were breathing.
Its moving! Sophie cried. Its alive!
Of course its alive.
What will you feed it on? Sophie asked.
It is not needing any food, the BFG told her.
Thats cruel, Sophie said. Everything alive needs food of some sort. Even trees and plants.
The north wind is alive, the BFG said. It is moving. It touches you on the cheek and on the hands. But nobody is feeding it.
Sophie was silent. This extraordinary giant was disturbing her ideas. He seemed to be leading her towards mysteries that were beyond her understanding.
A dream is not needing anything, the BFG went on. If it is a good one, it is waiting peaceably for ever until it is released and allowed to do its job. If it is a bad one, it is always fighting to get out.
The BFG stood up and walked over to one of the many shelves and placed the latest jar among the thousands of others.
Please can I see some of the other dreams? Sophie asked him.
The BFG hesitated. Nobody is ever seeing them before, he said. But perhaps after all I is letting you have a little peep. He picked her up off the table and stood her on the palm of one of his huge hands. He carried her towards the shelves. Over here is some of the good dreams, he said. The phizzwizards. Would you hold me closer so I can read the labels, Sophie said.
My labels is only telling bits of it, the BFG said. The dreams is usually much longer. The labels is just to remind me.
Sophie started to read the labels. The first one seemed long enough to her. It went right round the jar, and as she read it, she had to keep turning the jar. This is what it said
TODAY I IS SITTING IN CLASS AND I DISCOVER THAT IF I IS STARING VERY HARD AT MY TEECHER IN A SPHESHAL WAY, I IS ABLE TO PUT HER TO SLEEP. SO I KEEP STARING AT HER AND IN THE END HER HEAD DROPS ON TO HER DESK AND SHE GOES FAST TO SLEEP AND SNORKLES LOUDLY. THEN IN MARCHES THE HEAD TEECHER AND HE SHOUTS WAKE UP MISS PLUMRIDGE! HOW DARE YOU GO TO SLEEP IN CLASS! GO FETCH YOUR HAT AND COTE AND LEAVE THIS SCHOOL FOR EVER! YOU IS SACKED! BUT IN A JIFFY I IS PUTTING THE HEAD TEECHER TO SLEEP AS WELL, AND HE JUST CRUMPLES SLOWLY TO THE FLOOR LIKE A LUMP OF JELLY AND THERE HE LIES ALL IN A HEAP AND STARTS SNORKELLING EVEN LOWDER THAN MISS PLUMRIDGE. AND THEN I IS HEARING MY MUMMYS VOICE SAYING WAKE UP YOUR BREKFUST IS REDDY.
What a funny dream, Sophie said.
Its a ringbeller, the BFG said. Its whoppsy.
Inside the jar, just below the edge of the label, Sophie could see the putting-to-sleep dream lying peacefully on the bottom, pulsing gently, sea-green like the other one, but perhaps a trifle larger.
Do you have separate dreams for boys and for girls? Sophie asked.
Of course, the BFG said. If I is giving a girls dream to a boy, even if it was a really whoppsy girls dream, the boy would be waking up and thinking what a rotbungling grinksludging old dream that was.
Boys would, Sophie said.
These here is all girls dreams on this shelf, the BFG said.
Can I read a boys dream?
You can, the BFG said, and he lifted her to a higher shelf. The label on the nearest boys-dream jar read as follows
I IS MAKING MYSELF A MARVELUS PAIR OF SUCTION BOOTS AND WHEN I PUT THEM ON I IS ABEL TO WALK STRATE UP THE KITSHUN WALL AND ACROSS THE CEILING., WELL, I IS WALKING UPSIDE DOWN ON THE CEILING WEN MY BIG SISTER COMES IN AND SHE IS STARTING TO YELL AT ME AS SHE ALWAYS DOES, YELLING WOT ON EARTH IS YOU DOING UP THERE WALKING ON THE CEILING AND I LOOKS DOWN AT HER AND I SMILES AND I SAYS I TOLD YOU YOU WAS DRIVING ME UP THE WALL AND NOW YOU HAS DONE IT.
I find that one rather silly, Sophie said.
Boys wouldnt, the BFG said, grinning. Its another ringbeller. Perhaps you has seen enough now.
Let me read another boys one, Sophie said.
The next label said
THE TELLYFONE RINGS IN OUR HOUSE AND MY FATHER PICKS IT UP AND SAYS IN HIS VERY IMPORTANT TELLYFONE VOICE SIMPKINS SPEAKING. THEN HIS FACE GOES WHITE AND HIS VOICE GOES ALL FUNNY AND HE SAYS WHAT! WHO? AND THEN HE SAYS YES SIR I UNDERSTAND SIR BUT SURELY IT IS ME YOU IS WISHING TO SPEKE TO SIR NOT MY LITTLE SON? MY FATHERS FACE IS GOING FROM WHITE TO DARK PURPEL AND HE IS GULPING LIKE HE HAS A LOBSTER STUCK IN HIS THROTE AND THEN AT LAST HE IS SAYING YES SIR VERY WELL SIR I WILL GET HIM SIR AND HE TURNS TO ME AND HE SAYS IN A RATHER RESPECK-FUL VOICE IS YOU KNOWING THE PRESIDENT OF THE UNITED STATES? AND I SAYS NO BUT I EXPECT HE IS HEARING ABOUT ME. THEN I IS HAVING A LONG TALK ON THE FONE AND SAYING THINGS LIKE LET ME TAKE CARE OF IT, MR PRESIDENT. YOULL BUNGLE IT ALL UP IF YOU DO IT YOUR WAY. AND MY FATHERS EYES IS GOGGLING RIGHT OUT OF HIS HEAD AND THAT IS WHEN I IS HEARING MY FATHERS REAL VOICE SAYING GET UP YOU LAZY SLOB OR YOU WILL BE LATE FOR SKOOL.
Boys are crazy, Sophie said. Let me read this next one. Sophie started reading the next label
I IS HAVING A BATH AND I IS DISCOVERING THAT IF I PRESS QUITE HARD ON MY TUMMY BUTTON A FUNNY FEELING COMES OVER ME AND SUDDENLEY MY LEGS IS NOT THERE NOR IS MY ARMS. IN FACT I HAS BECOME ABSOLOOTLY INVISIBLE ALL OVER. I IS STILL THERE BUT NO ONE CAN SEE ME NOT EVEN MYSELF. SO MY MUMMY COMES IN AND SAYS WHERE IS THAT CHILD! HE WAS IN THE BATH A MINIT AGO AND HE CANT POSSIBLY HAVE WASHED HIMSELF PROPERLY! SO I SAYS HERE I IS AND SHE SAYS WHERE? AND I SAYS HERE AND SHE SAYS WHERE? AND I SAYS HERE! AND SHE YELLS HENRY! COME UP QUICK! AND WHEN MY DADDY RUSHES IN I IS WASHING MYSELF AND MY DADDY SEES THE SOAP FLOATING AROUND IN THE AIR BUT OF CORSE HE IS NOT SEEING ME AND HE SHOUTS WHERE ARE YOU BOY? AND I SAYS HERE AND HE SAYS WHERE? AND I SAYS HERE AND HE SAYS WHERE? AND I SAYS HERE! AND HE SAYS THE SOAP, BOY! THE SOAP! ITS FLYING IN THE AIR! THEN I PRESS MY TUMMY BUTTOXN AGAIN AND NOW I IS VISIBLE. MY DADDY IS SQUIFFY WITH EXCITEMENT AND HE SAYS YOU IS THE INVISIBLE BOY! AND I SAYS NOW I IS GOING TO HAVE SOME FUN, SO WHEN I IS OUT OF THE BATH AND I HAVE DRIED MYSELF I PUT ON MY DRESSING-GOWN AND SLIPPERS AND I PRESS MY TUMMY BUTTON AGAIN TO BECOME INVISIBLE AND I GO DOWN INTO THE TOWN AND WALK IN THE STREETS. OF CORSE ONLY ME IS INVISIBLE BUT NOT THE THINGS I IS WEARING SO WHEN PEEPLE IS SEEING A DRESSING-GOWN AND SLIPPERS FLOATING ALONG THE STREET WITH NOBODY IN IT THERE IS A PANIC WITH EVERYBODY YELLING A GHOST! A GHOST! AND PEEPLE IS SCREAMING LEFT AND RIGHT AND BIG STRONG POLICEMEN IS RUNNING FOR THEIR LIVES AND BEST OF ALL I SEE MR GRUMMIT MY ALGEBRA TEECHER COMING OUT OF A PUB AND I FLOAT UP TO HIM AND SAY BOO! AND HE LETS OUT A FRIGHTSOME HOWL AND DASHES BACK INTO THE PUB AND THEN I IS WAKING UP AND FEELING HAPPY AS A WHIFFSQUIDDLER.
Pretty ridiculous, Sophie said. All the same, she couldnt resist reaching down and pressing her own tummy button to see if it worked. Nothing happened.
Dreams is very mystical things, the BFG said. Human beans is not understanding them at all. Not even their brainiest prossefors is understanding them. Has you seen enough?
Just this last one, Sophie said. This one here.
She started reading
I HAS RITTEN A BOOK AND IT IS SO EXCITING NOBODY CAN PUT IT DOWN. AS SOON AS YOU HAS RED THE FIRST LINE YOU IS SO HOOKED ON IT YOU CANNOT STOP UNTIL THE LAST PAGE. IN ALL THE CITIES PEEPLE IS WALKING IN THE STREETS BUMPING INTO EACH OTHER BECAUSE THEIR FACES IS BURIED IN MY BOOK AND DENTISTS IS READING IT AND TRYING TO FILL TEETHS AT THE SAME TIME BUT NOBODY MINDS BECAUSE THEY IS ALL READING IT TOO IN THE DENTISTS CHAIR. DRIVERS IS READING IT WHILE DRIVING AND CARS IS CRASHING ALL OVER THE COUNTRY. BRAIN SURGEONS IS READING IT WHILE THEY IS OPERATING ON BRAINS AND AIRLINE PILOTS IS READING IT AND GOING TO TIMBUCTOO INSTEAD OF LONDON. FOOTBALL PLAYERS IS READING IT ON THE FIELD BECAUSE THEY CANT PUT IT DOWN AND SO IS OLIMPICK RUNNERS WHILE THEY IS RUNNING. EVERYBODY HAS TO SEE WHAT IS GOING TO HAPPEN NEXT IN MY BOOK AND WHEN I WAKE UP I IS STILL TINGLING WITH EXCITEMENT AT BEING THE GREATEST RITER THE WORLD HAS EVER KNOWN UNTIL MY MUMMY COMES IN AND SAYS I WAS LOOKING AT YOUR ENGLISH EXERCISE BOOK LAST NITE AND REALLY YOUR SPELLING IS ATROSHUS SO IS YOUR PUNTULASHON.
Thats enough for now, the BFG said. There is diluons more but my arm is getting tired holding you up.
What are all those over there? Sophie said. Why have they got such tiny labels?
That, the BFG said, is because one day I is catching so many dreams I is not having the time or energy to write out long labels. But there is enough to remind me.
Can I look? Sophie said.
The long-suffering BFG carried her across to the jars she was pointing to. Sophie read them rapidly, one after the other
I IS CLIMBING MOUNT EVERAST WITH JUST MY PUSSY-CAT FOR CUMPANY.
I IS INVENTING A CAR THAT RUNS ON TOOTHPASTE.
I IS ABLE TO MAKE THE ELEKTRIK LITES GO ON AND OFF JUST BY WISHING IT.
I IS ONLY AN EIGHT YEAR OLD LITTLE BOY BUT I IS GROWING A SPLENDID BUSHY BEARD AND ALL THE OTHER BOYS IS JALOUS.
I IS ABEL TO JUMP OUT OF ANY HIGH WINDOW AND FLOTE DOWN SAFELY.
I HAS A PET BEE THAT MAKES ROCK AND ROLL MUSIK WHEN IT FLIES.
What amazes me, Sophie said, is how you ever learned to write in the first place.
Ah, said the BFG. I has been wondering how long it is before you is asking me that.
Considering you never went to school, I think its quite marvellous, Sophie said. How did you learn?
The BFG crossed the cave and opened a tiny secret door in the wall. He took out a book, very old and tattered. By human standards, it was an ordinary sized book, but it looked like a postage stamp in his huge hand.
One night, he said, I is blowing a dream through a window and I sees this book lying on the little boys bedroom table. I wanted it so very badly, you understand. But I is refusing to steal it. I would never do that.
So how did you get it? Sophie asked.
I borrowed it, the BFG said, smiling a little. Just for a short time I borrowed it.
How long have you had it? Sophie asked.
Perhaps only about eighty years, the BFG said. Soon I shall be putting it back.
And thats how you taught yourself to write? Sophie asked him.
I is reading it hundreds of times, the BFG said. And I is still reading it and teaching new words to myself and how to write them. It is the most scrum-diddlyumptious story.
Sophie took the book out of his hand. Nicholas Nickleby, she read aloud.
By Dahls Chickens, the BFG said.
By who? Sophie said.
Just then, there came a tremendous noise of galloping feet from outside the cave. Whats that? Sophie cried.
That is all the giants zippfizzing off to another country to guzzle human beans, the BFG said. He quickly popped Sophie into his waistcoat pocket, then hurried to the cave entrance and rolled back the stone.
Sophie, peeping out of her spy-hole, saw all nine of the fearsome giants coming past at full gallop.
Where is you off to tonight? shouted the BFG.
We is all of us flushbunking off to England tonight, answered the Fleshlumpeater as they went galloping past. England is a luctuous land and we is fancying a few nice little English chiddlers.
I, shouted the Maidmasher, is knowing where there is a gigglehouse for girls and I is guzzling myself full as a frothblower!
And I knows where there is a bogglebox for boys! shouted the Gizzardgulper. All I has to do is reach in and grab myself a handful! English boys is tasting extra lickswishy!
In a few seconds, the nine galloping giants were out of sight.
What did he mean? Sophie said, poking her head out of the pocket. What is a gigglehouse for girls?
He is meaning a girls school, the BFG said. He will be eating them by the bundle.
Oh no! cried Sophie.
And boys from a boys school, said the BFG.
It mustnt happen! Sophie cried out. Weve got to stop them! We cant just sit here and do nothing!
Theres not a thing we can do, the BFG said. We is helpless as horsefeathers. He sat down on a large craggy blue rock near the entrance to his cave. He took Sophie from his pocket and put her beside him on the rock. It is now quite safe for you to be outside until they is coming back, he said.
The sun had dipped below the horizon and it was getting dark.
مشارکت کنندگان در این صفحه
تا کنون فردی در بازسازی این صفحه مشارکت نداشته است.
🖊 شما نیز می‌توانید برای مشارکت در ترجمه‌ی این صفحه یا اصلاح متن انگلیسی، به این لینک مراجعه بفرمایید.