سرفصل های مهم
فصل 17
توضیح مختصر
زمان مطالعه

0 دقیقه

سطح

متوسط
دانلود اپلیکیشن «زیبوک»
این فصل را می‌توانید به بهترین شکل و با امکانات عالی در اپلیکیشن «زیبوک» بخوانید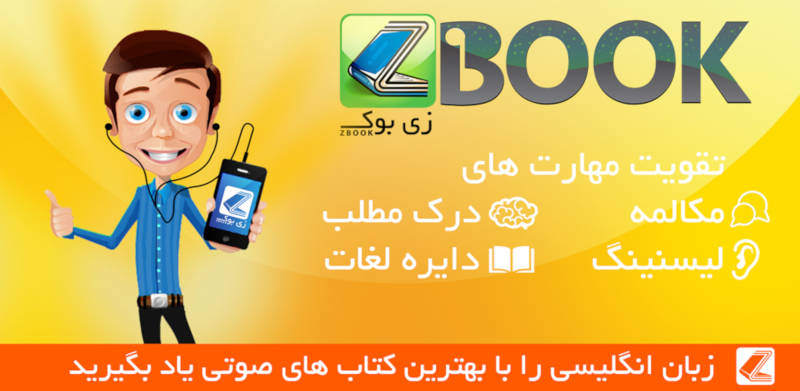 متن انگلیسی فصل
Journey to London
The great yellow wasteland lay dim and milky in the moonlight as the Big Friendly Giant went galloping across it.
Sophie, still wearing only her nightie, was reclining comfortably in a crevice of the BFGs right ear. She was actually in the outer rim of the ear, near the top, where the edge of the ear folds over, and this folding-over bit made a sort of roof for her and gave her wonderful protection against the rushing wind. What is more, she was lying on skin that was soft and warm and almost velvety. Nobody, she told herself, had ever travelled in greater comfort.
Sophie peeped over the rim of the ear and watched the desolate landscape of Giant Country go whizzing by. They were certainly moving fast. The BFG went bouncing off the ground as though there were rockets in his toes and each stride he took lifted him about a hundred feet into the air. But he had not yet gone into that whizzing top gear of his, when die ground became blurred by speed and the wind howled and his feet didnt seem to be touching anything but air. That would come later.
Sophie had not slept for a long time. She was very tired. She was also warm and comfortable. She dozed off.
She didnt know how long she slept, but when she woke up again and looked out over the edge of the ear, the landscape had changed completely. They were in a green country now, with mountains and forests. It was still dark but the moon was shining as brightly as ever.
Suddenly and without slowing his pace, the BFG turned his head sharply to the left. For the first time during the entire journey he spoke a few words. Look quick-quick over there, he said, pointing his long trumpet.
Sophie looked in the direction he was pointing. Through the murky darkness all she saw at first was a great cloud of dust about three hundred yards away.
Those is the other giants all galloping back home after their guzzle, the BFG said.
Then Sophie saw them. In the light of the moon, she saw all nine of those monstrous half-naked brutes thundering across the landscape together. They were galloping in a pack, their necks craned forward, their arms bent at the elbows, and worst of all, their stomachs bulging. The strides they took were incredible. Their speed was unbelievable. Their feet pounded and thundered on the ground and left a great sheet of dust behind them. But in ten seconds they were gone.
A lot of little girlsies and boysies is no longer sleeping in their beds tonight, the BFG said.
Sophie felt quite ill.
But this grim encounter made her more than ever determined to go through with her mission.
It must have been about an hour or so later that the BFG began to slow his pace. We is in England now, he said suddenly.
Dark though it was, Sophie could see that they were in a country of green fields with neat hedges in between the fields. There were hills with trees all over them and occasionally there were roads with the lights of cars moving along. Each time they came to a road, the BFG was over it and away, and no motorist could possibly have seen anything except a quick black shadow flashing overhead.
All at once, a curious orange-coloured glow appeared in the night sky ahead of them.
We is coming close to London, the BFG said.
He slowed to a trot. He began looking about cautiously.
Groups of houses were now appearing on all sides. But there were still no lights in their windows. It was too early for anyone to be getting up yet.
Someones bound to see us, Sophie said.
Never is they seeing me, the BFG said confidently. You is forgetting that I is doing this sort of thing for years and years and years. No human bean is ever catching even the smallest wink of me.
I did, Sophie whispered.
Ah, he said. Yes. But you was the very first.
During the next half-hour, things moved so swiftly and so silently that Sophie, crouching in the giants ear, was unable to understand exactly what was going on. They were in streets. There were houses everywhere. Sometimes there were shops. There were bright lamps in the streets. There were quite a few people about and there were cars with lights on. But nobody ever noticed the BFG. It was impossible to understand quite how he did it. There was a kind of magic in his movements. He seemed to melt into the shadows. He would glide – that was the only word to describe his way of moving – he would glide noiselessly from one dark place to another, always moving, always gliding forward through the streets of London, his black cloak blending with the shadows of the night.
It is quite possible that one or two late-night wanderers might have thought they saw a tall black shadow skimming swiftly down a murky sidestreet, but even if they had, they would never have believed their own eyes. They would have dismissed it as an illusion and blamed themselves for seeing things that werent there.
Sophie and the BFG came at last to a large place full of trees. There was a road running through it, and a lake. There were no people in this place and the BFG stopped for the first time since they had set out from his cave many hours before.
Whats the matter? Sophie whispered in her under-the-breath voice.
I is in a bit of a puddle, he said.
Youre doing marvellously, Sophie whispered.
No, I isnt, he said. I is now completely boggled. I is lost.
But why?
Because we is meant to be in the middle of London and suddenly we is in green pastures.
Dont be silly, Sophie whispered. This is the middle of London. Its called Hyde Park. I know exactly where we are.
You is joking.
Im not. I swear Im not. Were almost there.
You mean we is nearly at the Queens Palace? cried the BFG.
Its just across the road, Sophie whispered. This is where I take over.
Which way? the BFG asked.
Straight ahead.
The BFG trotted forward through the deserted park.
Now stop.
The BFG stopped.
You see that huge roundabout ahead of us just outside the Park? Sophie whispered.
I see it.
That is Hyde Park Corner.
Even now, when it was still an hour before dawn, there was quite a lot of traffic moving around Hyde Park Corner.
Then Sophie whispered, In the middle of the roundabout there is an enormous stone arch with a statue of a horse and rider on top of it. Can you see that?
The BFG peered through the trees. I is seeing it, he said.
Do you think that if you took a very fast run at it, you could jump clear over Hyde Park Corner, over the arch and over the horse and rider and land on the pavement the other side?
Easy, the BFG said.
Youre sure? Youre absolutely sure?
I promise, the BFG said.
Whatever you do, you mustnt land in the middle of Hyde Park Corner.
Dont get so flussed, the BFG said. To me that is a snitchy little jump. Theres not a thingalingaling to it.
Then go! Sophie whispered.
The BFG broke into a full gallop. He went scorching across the Park and just before he reached the railings that divided it from the street, he took off. It was a gigantic leap. He flew high over Hyde Park Corner and landed as softly as a cat on the pavement the other side.
Well done! Sophie whispered. Now quick! Over that wall!
Directly in front of them, bordering the pavement, there was a brick wall with fearsome-looking spikes all along the top of it. A swift crouch, a little leap and the BFG was over it.
Were there! Sophie whispered excitedly. Were in the Queens back garden!
مشارکت کنندگان در این صفحه
تا کنون فردی در بازسازی این صفحه مشارکت نداشته است.
🖊 شما نیز می‌توانید برای مشارکت در ترجمه‌ی این صفحه یا اصلاح متن انگلیسی، به این لینک مراجعه بفرمایید.