سرفصل های مهم
فصل 06
توضیح مختصر
زمان مطالعه

0 دقیقه

سطح

ساده
دانلود اپلیکیشن «زیبوک»
این فصل را می‌توانید به بهترین شکل و با امکانات عالی در اپلیکیشن «زیبوک» بخوانید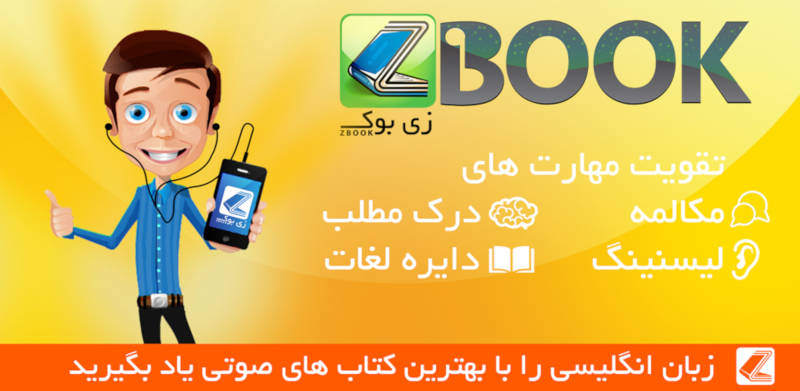 متن انگلیسی فصل
The Giants
But if you are so nice and friendly, Sophie said, then why did you snatch me from my bed and run away with me?
Because you SAW me, the Big Friendly Giant answered. If anyone is ever SEEING a giant, he or she must be taken away hipswitch.
Why? asked Sophie.
Well, first of all, said the BFG, human beans is not really believing in giants, is they? Human beans is not thinking we exist.
I do, Sophie said.
Ah, but that is only because you has SEEN me! cried the BFG. I cannot possibly allow anyone, even little girls, to be SEEING me and staying at home. The first thing you would be doing, you would be scuddling around yodelling the news that you were actually SEEING a giant, and then a great giant-hunt, a mighty giant look-see, would be starting up all over the world, with the human beans all rummaging for the great giant you saw and getting wildly excited. People would be coming rushing and bushing after me with goodness knows what and they would be catching me and locking me into a cage to be stared at. They would be putting me into the zoo or the bunkumhouse with all those squiggling hippodumplings and crockadowndillies.
Sophie knew that what the Giant said was true. If any person reported actually having seen a giant haunting the streets of a town at night, there would most certainly be a terrific hullabaloo across the world.
I will bet you, the BFG went on, that you would have been splashing the news all over the wonky world, wouldnt you, if I hadnt wiggled you away?
I suppose I would, Sophie said.
And that would never do, said the BFG.
So what will happen to me now? Sophie asked.
If you do go back, you will be telling the world, said the BFG, most likely on the telly-telly bunkum box and the radio squeaker. So you will just have to be staying here with me for the rest of your life.
Oh no! cried Sophie.
Oh yes! said the BFG. But I am warning you not ever to go whiffling about out of this cave without I is with you or you will be coming to an ucky-mucky end! I is showing you now who is going to eat you up if they is ever catching even one tiny little glimp of you.
The Big Friendly Giant picked Sophie off the table and carried her to the cave entrance. He rolled the huge stone to one side and said, Peep out over there, little girl, and tell me what you is seeing.
Sophie, sitting on the BFGs hand, peeped out of the cave.
The sun was up now and shining fiery-hot over the great yellow wasteland with its blue rocks and dead trees.
Is you seeing them? the BFG asked.
Sophie, squinting through the glare of the sun, saw several tremendous tall figures moving among the rocks about five hundred yards away. Three or four others were sitting quite motionless on the rocks themselves.
This is Giant Country, the BFG said. Those is all giants, every one.
It was a brain-boggling sight. The giants were all naked except for a sort of short skirt around their waists, and their skins were burnt brown by the sun. But it was the sheer size of each one of them that boggled Sophies brain most of all. They were simply colossal, far taller and wider than the Big Friendly Giant upon whose hand she was now sitting. And oh how ugly they were! Many of them had large bellies. All of them had long arms and big feet. They were too far away for their faces to be seen clearly, and perhaps that was a good thing.
What on earth are they doing? Sophie asked.
Nothing, said the BFG. They is just moocheling and footcheling around and waiting for the night to come. Then they will all be galloping off to places where people is living to find their suppers.
You mean to Turkey, Sophie said.
Bonecrunching Giant will be galloping to Turkey, of course, said the BFG. But the others will be whiffling off to all sorts of flungaway places like Wellington for the booty flavour and Panama for the hatty taste. Every giant is having his own favourite hunting ground.
Do they ever go to England? Sophie asked.
Often, said the BFG. They say the English is tasting ever so wonderfully of crodscollop.
Im not sure I quite know what that means, Sophie said.
Meanings is not important, said the BFG. I cannot be right all the time. Quite often I is left instead of right.
And are all those beastly giants over there really going off again tonight to eat people? Sophie asked.
All of them is guzzling human beans every night, the BFG answered. All of them excepting me. That is why you will be coming to an ucky-mucky end if any of them should ever be getting his gogglers upon you. You would be swallowed up like a piece of frumpkin pie, all in one dollop!
But eating people is horrible! Sophie cried. Its frightful! Why doesnt someone stop them?
And who please is going to be stopping them? asked the BFG.
Couldnt you? said Sophie.
Never in a pigs whistle! cried the BFG. All of those man-eating giants is enormous and very fierce! They is all at least two times my wideness and double my royal highness!
Twice as high as you! cried Sophie.
Easily that, said the BFG. You is seeing them in the distance but just wait till you get them close up. Those giants is all at least fifty feet tall with huge muscles and cockles alive alive-o. I is the titchy one. I is the runt. Twenty-four feet is puddlenuts in Giant Country.
You mustnt feel bad about it, Sophie said. I think you are just great. Why even your toes must be as big as sausages.
Bigger, said the BFG, looking pleased. They is as big as bumplehammers.
How many giants are there out there? Sophie asked.
Nine altogether, answered the BFG.
That means, said Sophie, that somewhere in the world, every single night, nine wretched people get carried away and eaten alive.
More, said the BFG. It is all depending, you see, on how big the human beans is. Japanese beans is very small, so a giant will need to gobble up about six Japanese before he is feeling full up. Others like the Norway people and the Yankee-Doodles is ever so much bigger and usually two or three of those makes a good tuck-in.
But do these disgusting giants go to every single country in the world? Sophie asked.
All countries excepting Greece is getting visited some time or another, the BFG answered. The country which a giant visits is depending on how he is feeling. If it is very warm weather and a giant is feeling as hot as a sizzlepan, he will probably go galloping far up to the frisby north to get himself an Esquimo or two to cool him down. A nice fat Esquimo to a giant is like a lovely ice-cream lolly to you.
Ill take your word for it, Sophie said.
And then again, if it is a frosty night and the giant is fridging with cold, he will probably point his nose towards the swultering hotlands to guzzle a few Hottentots to warm him up.
How perfectly horrible, Sophie said.
Nothing hots a cold giant up like a hot Hottentot, the BFG said.
And if you were to put me down on the ground and I was to walk out among them now, Sophie said, would they really eat me up?
Like a whiffswiddle! cried the BFG. And what is more, you is so small they wouldnt even have to chew you. The first one to be seeing you would pick you up in his fingers and down youd go like a drop of drain-water!
Lets go back inside, Sophie said. I hate even watching them.
مشارکت کنندگان در این صفحه
تا کنون فردی در بازسازی این صفحه مشارکت نداشته است.
🖊 شما نیز می‌توانید برای مشارکت در ترجمه‌ی این صفحه یا اصلاح متن انگلیسی، به این لینک مراجعه بفرمایید.