سرفصل های مهم
فصل 10
توضیح مختصر
زمان مطالعه

0 دقیقه

سطح

خیلی سخت
دانلود اپلیکیشن «زیبوک»
این فصل را می‌توانید به بهترین شکل و با امکانات عالی در اپلیکیشن «زیبوک» بخوانید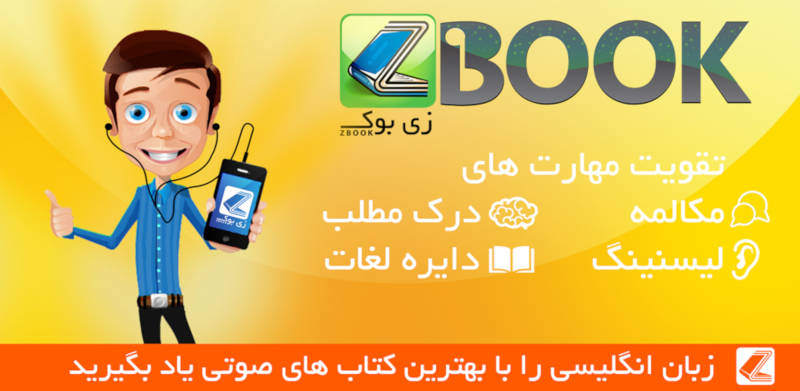 متن انگلیسی فصل
CHAPTER TEN
Vienna in Hawaii
By the time I got back to the King's Arms, I had a terrible headache. It had really taken a lot out of me to hide the way I felt about Terry I can tell you. And it's absolutely exhausting pretending to be somebody else.
But I think the main reason my head hurt the way it did was because Terry's words were still beating around my brain. 'Do you mean the woman who was there this morning?' he'd said. 'Oh, don't worry about her. That's just a very casual relationship, nothing important.'
Is that what you said about me when you met her on that skiing holiday? Is it? 'Oh, don't worry about Carla; that's just a very casual relationship; nothing important.' I bet you did say that, or something very similar. And, you know, I loved you. I really loved you. Just as Sharon probably loved Terry. As Gemma had once loved him. And Diane had loved Alec Cartwright. Oh yes, it was hatred making my head ache all right. Pure hatred.
But I had a bit of a sleep and a nice long bath, and by the time I had my Vienna Francis disguise back on, I felt a lot better. I was wearing the short red skirt and high- heeled shoes again, and I felt more than reasonably confident that Terry would approve of both.
'Bye, Vienna!' Gordon called to me from behind the bar. 'Whoever he is, he's a very lucky man!'
As I waved goodbye to him and left the pub, I felt a shiver of excitement run down my spine. I had no idea what I was going to do in order to get revenge for Gemma, but that lack of knowledge was half the thrill.
Terry came to the door dressed in white trousers, a blue Hawaiian shirt with bright red flowers on it and sunglasses. His appearance was quite a surprise, I must say, and he laughed when he saw my expression.
'I thought we'd have a Hawaiian-style evening,' he explained. 'To celebrate my new swimming pool.' And he proceeded to place a large orange flower behind my ear.
I smiled at him, reaching up to touch the flower rather nervously and secretly wondering whether Terry was mad. But when he bent to kiss me I smelt his breath and realised that he had been drinking.
'We've got Hawaiian music, and I'm cooking Hawaiian-style chicken,' he said, taking my hand and leading me into the house. 'And there's a fruit punch. A very strong fruit punch, if you know what I mean! My own recipe. Would you like to try a glass now?'
'I'd love to.' I smiled.
'Right! Back in a minute!'
When Terry left to get me a drink, I looked around. The lounge was mainly white, with white leather sofas and square black coffee tables. There was also a red sheepskin rug in front of a huge fireplace, and lots of mirrors. The room was full of expensive fashionable furnishings but it didn't feel like a home. It didn't seem genuine somehow, but it did suit someone who dressed in loud shirts and who wore sunglasses indoors. And from what I could see, Sharon didn't seem to have made any impression on it. There was no evidence that she spent any time there at all.
'One extra strong fruit punch,' Terry said, returning.
I took the glass from him. 'Thank you,' I said, and tried some. The punch did taste of fruit, but only just; it tasted more of alcohol. Very strong alcohol. Clearly Terry wanted to get me very drunk, very quickly. 'Oh, it's nice, Terry,' I told him. 'very nice.'
He smiled. 'It is, isn't it? And just wait until you try the chicken. It's my speciality, even if I do say so myself.'
'I'm sure it is,' I said, trying some more of my punch. And your house is so lovely too. You've got such excellent taste.'
'I like to think so,' he boasted. 'But you haven't seen anything yet. Come and see my new pool!' He took my free hand and was about to sweep me from the room when the phone started to ring.
'Damn!' he swore. 'I'd better answer that. You go on ahead. Down the hall to the end and through the glass doors. I won't be long.'
I started to follow his directions, but as soon as I was out of sight, I stopped and waited to see whether I could hear his telephone conversation. I could, easily. Whether it was because he was a bit drunk, or because he was angry, I don't know, but I could hear every word. And I very quickly realised who he was speaking to.
'Look, I don't want to talk about the wedding now. It's weeks away. No, I'm not being unreasonable; you're the one being unreasonable. Such ridiculous attention to detail! Anyone would think you were inviting the royal family. Yes, I know she's my daughter. I should know; I'm the one who's paid for her clothes and her cars and her horses all these years. Don't be ridiculous! Of course I love her! What has that got to do with anything?'
By that point, I'd heard enough. I'd already decided that Terry was an extremely unpleasant man, and I'd just had that opinion completely confirmed.
The swimming pool, when I got there, was the kind of pool you'd expect to find in the home of a Hollywood film star. Not the kind of pool belonging to somebody who felt he needed to complain about the cost of maintaining his only daughter. At least that isn't a fault I can accuse you of; you were never mean with money. And you were certainly never mean towards your daughters. They always got everything they wanted. Sometimes even before they knew they wanted it! To be frank, they were spoilt.
Anyway, I sat myself down at a table by the poolside to wait for Terry, listening to the Hawaiian music and wondering how to kill him. Because I knew, by then, that I was going to kill him. It was exactly what he deserved. I just didn't know how I was going to do it.
I looked around the poolside for a suitable weapon, but there was nothing immediately obvious. There were some large, heavy-looking vases which looked as if they could knock somebody out if you hit them over the head with one, but a giant vase is hardly a subtle weapon. Leaning against one wall, there was a large net on the end of a long pole, presumably for fishing leaves out of the pool, and next to it there was a display of tropical plants, but I doubted whether any of them were poisonous, and I had no way of finding out. There were some large stones arranged on the ground around the plants though, and I quickly picked one up and put it in my handbag, in case it came in useful later.
The last thing I did before Terry made an appearance was to pour my punch into a plant pot. It was essential for me to keep a clear head so I had to remain sober. However, it would definitely help my plans if Terry got even drunker than he was now.
When Terry finally appeared he had a big smile on his face. He also had a jug of punch in one hand and a dish of food in the other. 'Starters,' he said, placing the dish on the table in front of me. 'Help yourself.'
You'd have been so surprised if you'd been able to see me at that poolside sharing that meal with Terry. I was very calm. And entertaining. I laughed at Terry's jokes as if they were the funniest jokes I'd heard in my life and pretended I was as drunk as he was. But every time Terry walked unsteadily into the house to fetch more punch or more food, I fed the contents of my glass to one of the plants.
There was no way Terry could have predicted how vulnerable he became as he drank more. And when he finally moved unsteadily towards me to try to take me into his arms, it only took a very little push to keep him away.
'No, Terry' I said gently.
'Oh, yes!' he said, coming at me again, and this time I pushed him harder. Very hard. You know I've always enjoyed going to the gym. Well, my arm muscles are very strong these days. OK, I wouldn't have been able to push Terry into the pool if he'd been sober, but he wasn't sober. He was very drunk indeed.
There was a huge splash when his body hit the water. Huge. The water shot right up into the air and splashed down again like a waterfall. Terry had landed face down and was soon gasping for breath. But I didn't give him the chance to breathe properly. I reached for the net and put it into the water, pole end first. Not to try to save Terry. Oh, no. To push him under. Time and time again. Push, push, push. Until finally he sank beneath the surface and all I could see were bubbles.
And then the bubbles stopped, and I had committed my second murder.
مشارکت کنندگان در این صفحه
تا کنون فردی در بازسازی این صفحه مشارکت نداشته است.
🖊 شما نیز می‌توانید برای مشارکت در ترجمه‌ی این صفحه یا اصلاح متن انگلیسی، به این لینک مراجعه بفرمایید.