سرفصل های مهم
فصل 05
توضیح مختصر
زمان مطالعه

0 دقیقه

سطح

خیلی سخت
دانلود اپلیکیشن «زیبوک»
این فصل را می‌توانید به بهترین شکل و با امکانات عالی در اپلیکیشن «زیبوک» بخوانید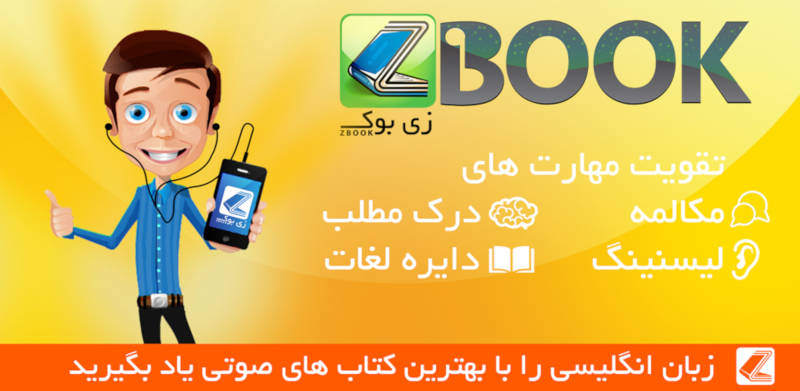 متن انگلیسی فصل
CHAPTER FIVE THE PAINBODY The greater part of most people's thinking is involuntary, automatic, and repetitive. It is no more than a kind of mental static and fulfills no real purpose. Strictly speaking, you don't think; Thinking happens to you. The statement "I think" implies volition. It implies that you have a say in the matter, that there is choice involved on your part. For most people, this is not yet the case. "I think" is just as false a statement as "I digest" or "I circulate my blood." Digestion happens, circulation happens, thinking happens. The voice in the head has a life of its own. Most people are at the mercy of that voice; they are possessed by thought, by the mind. And since the mind is conditioned by the past, you are then forced to reenact the past again and again. The Eastern term for this is karma. When you are identified with that voice, you don't know this, of course. If you knew it, you would no longer be possessed because you are only truly possessed when you mistake the possessing entity for who you are, that is to say, when you become it. For thousands of years, humanity has been increasingly mind possessed, failing to recognize the possessing entity as "not self." Through complete identification with the mind, a false sense of self ­ the ego ­ came into existence. The density of the ego depends on the degree to which you the consciousness ­ are identified with your mind, with thinking. Thinking is no more than a tiny aspect of the totality of consciousness, the totality of who you are. The degree of identification with the mind differs from person to person. Some people enjoy periods of freedom from it, however brief, and the peace, joy, and aliveness they experience in those moments make life worth living. These are also the moments when creativity, love, and compassion arise. Others are constantly trapped in the egoic state. They are alienated from themselves, as well as from others and the world around them. When you look at them, you may see the tension in their face, perhaps the furrowed brow, or the absent or staring expression in their eyes. Most of their attention is absorbed by thinking, and so they don't really see you, and
they are not really listening to you. They are not present in any situation, their attention being either in the past or future which, of course, exist only in them ind as thought forms. Or they relate to you through some kind of role they play and so are not themselves. Most people are alienated from who they are, and some are alienated to such a degree that they way they behave and interact is recognized as "phony" by almost everyone, except those who are equally phony, equally alienated from who they are. Alienation means you don't feel at ease in any situation, any place, or with any person, not even with yourself. You are always trying to get "home' but never feel at home. Some of the greatest writers of the twentieth century, such as Franz Kafka, Albert Camus, T.S.Eliot, and James Joyce, recognized alienation as the universal dilemma of human existence, probably felt it deeply within themselves and so were able to express it brilliantly in their works. They don't offer a solution. Their contribution is to show us a reflection of the human predicament so that we can see it more clearly. To see one's predicament clearly is a first step toward going beyond it. THE BIRTH OF EMOTION In addition to the movement of thought, although not entirely separate from it, there is another dimension to the ego: emotion. This is not to say that all thinking and all emotion are of the ego. The turn into ego only when you identify with them and they take you over completely, that is to say, when they become "I." The physical organism, your body, has its own intelligence, as does the organism of every other lifeform. And that intelligence reacts to what your mind is saying, reacts to your thoughts. So emotion is the body's reaction to your mind. The body's intelligence is, of course, an inseparable part of universal intelligence, one of its countless manifestations. It gives temporary cohesion to the atoms and molecules that make up your physical organism. It is the organizing principle behind the workings of all the organs of the body, the conversion of oxygen and food into energy, the heartbeat and circulation of he blood, the immune system that protects the body from invaders, the translation of sensory input into nerve impulses that are sent to the brain, decoded there, and reassembled into a coherent inner picture of outer reality. All these, as well as thousands of others simultaneously occurring functions, are coordinated perfectly by that intelligence. You don't run your body. The
intelligence does. It also is in charge of the organism's responses to its environment. This is true for any lifeform. It is the same intelligence that brought the plant into physical form and then manifests as the flower that comes out of the plant, the flower that opens its petals in the morning to receive the rays of the sun and closes them at nighttime. It is the same intelligence that manifests as Gaia, the complex living being that is planet earth. This intelligence gives rise to instinctive reactions of the organism to any threat or challenge. It produces responses in animals that appear to be akin to human emotions: anger, fear, pleasure. These instinctive responses could be considered primordial forms of emotion. In certain situations, human beings experience instinctive responses in the same way that animals do. In the face of danger, when the survival of the organism is threatened., the heart beats faster, the muscles contract, breathing becomes rapid in preparation for fight or flight. Primordial fear. When being cornered, a sudden flareup of intense energy gives strength to the body that it didn't have before. Primordial anger. These instinctive responses appear akin to emotions, but are not emotions in the true sense of the word. The fundamental difference between an instinctive response and an emotion is this: An instinctive response response is the body's direct response to some external situation. An emotion, on the other hand, is the body's response to a thought. Indirectly, an emotion can also be a response to an actual situation tor event, but it will be a response to the event seen through the filter of a mental interpretation, the filter of thought, that is to say, through the mental concepts of good and bad, like and dislike, me and mine. For example, it is likely you won't feel any emotion when you are told that someone's car has been stolen, but when it is your car, you will probably feel upset. It is amazing how much emotion a little mental concept like "my" can generate. Al though the body is very intelligent, it cannot tell the difference between an actual situation and a thought. It reacts to every thought as if it were a reality. It doesn't know it is just a thought. To the body, a worrisome, fearful thought means "I am in danger," and it responds accordingly, even though you may be lying in a warm and comfortable bed at night. Th heart beats faster, muscles contract, breathing becomes rapid. There is a buildup of
energy, but since the danger is only a mental fiction, the energy has no outlet. Part of it is fed back to the mind and generates even more anxious thought. The rest of the energy turns toxic and interferes with the harmonious functioning of the body. EMOTIONS AND THE EGO The ego is not only the unobserved mind, the voice in the head which pretends to be you, but also the unobserved emotions that are the body's reaction to what the voice in the head is saying. We have already seen what kind of thinking the egoic voice engages in most of the time and the dysfunction inherent in the structure of its thought processes, regardless of content. This dysfunctional thinking is what the body reacts to with negative emotion. The voice in the head tells a story that the body believes in and reacts to. Those reactions are the emotions. The emotions, in turn, feed energy back to the thoughts that created the emotion in the first place. This is the vicious circle between unexamined thoughts and emotions, giving rise to emotional thinking and emotional storymaking. The emotional component of ego differs from person to person. in some egos, it is greater than in others. Thoughts that trigger emotional responses in the body may sometimes come so fast that before the mind has had time to voice them, the body has already responded with an emotion, and the emotion has turned into a reaction. Those thoughts exist at a pre verbal stage and could be called unspoken, unconscious assumptions. They have their origin in a person's past conditioning, usually from early childhood. "People cannot be trusted" would be an example of such an unconscious assumption in a person whose primordial relationships, that is to say, with parents roe siblings, were not supportive and did not inspire trust. Here are a few more common unconscious assumptions: "Nobody respects and appreciates me. I need to fight to survive. There is never enough money. Life always lets you down. I don't deserve abundance. I don't deserve love." Unconscious assumptions create emotions in the body which in turn generate mind activity and/or instant reactions. In this way, they create your personal reality.
The voice of the ego continuously disrupts the body's natural state of wellbeing. Almost every human body is under a great deal of strain and stress, not because it is threatened by some external factor but from within the mind. The body has an ego attached to it, and it cannot but respond to all the dysfunctional thought patterns that make up the ego. Thus, a stream of negative emotion accompanies the stream of incessant and compulsive thinking. What is a negative emotion? An emotion that is toxic to the body and interferes with its balance and harmonious functioning. Fear, anxiety, anger, bearing a grudge, sadness, hatred or intense dislike, jealousy, envy ­ all disrupt the energy flow through the body, affect the heart, the immune system, digestion, production of hormones, and so on. Even mainstream medicine, although it knows very little about how the ego operates yet is beginning to recognize the connection between negative emotional states and physical disease. An emotion that does harm to the body also infects the people you come into contact with and indirectly, though a process of chain reaction, countless others you never meet. There is a generic term for all negative emotions: unhappiness. Do positive emotions then have the opposite effect on the physical body? Do they strengthen the immune system, invigorate and heal the body? They do, indeed, but we need to differentiate between positive emotions that are egogenerated and deeper emotions that emanate from your natural state of connectedness with Being. Positive emotions generated by the ego already contain within themselves their opposite into which they can quickly turn. Here are some examples. What the ego calls love is possessiveness and addictive clinging that can turn into hate within a second. Anticipation about an upcoming event, which is the ego's overvaluation of future, easily turns into its opposite ­ letdown or disappointment ­ when the event is over or doesn't fulfill the ego's expectations. Praise and recognition make you feel alive and happy one day; being criticized or ignored make you dejected and unhappy the next. The pleasure of a wild party turns into bleakness and a hangover the next morning. There is no good without bad, no high without low. Egogenerated emotions are derived from the mind's identification with external factors which are of course, all unstable and liable to change at
any moment. The deeper emotions are not really emotions at all but states of Being. Emotions exist within the realm of opposites. States of Being can be obscured, but they have no opposite. They emanate from within you as the love, joy, and peace that are aspects of your true nature. THE DUCK WITH A HUMAN MIND In The Power of Now, I mentioned my observation that after two ducks get into a fight, which never lasts long, they will separate and float off in opposite directions. Then each duck will flap its wings vigorously a few times; thus releasing the surplus energy that built up during the fight. After they flap their wings, they float on peacefully, as if nothing had ever happened. If the duck had a human mind, it would keep the fight alive by thinking, by storymaking. This would probably be the duck's story: "I don't believe what he just did. He came to within five inches of me. He thinks he owns this pond. He has no consideration for my private space. I'll never trust him again. Next time he'll try something else just to annoy me. I'm sure he's plotting something already. But I'm not going to stand for this. I'll teach him a lesson he won't forget." And on and on the mind spins its tales, still thinking and talking about it days, months, or years later. As far as the body is concerned, the fight is still continuing, and the energy it generates in response to all those thoughts is emotion, which in turn generates more thinking. This becomes the emotional thinking of the ego. you can see how problematic the duck's life would become if it had a human mind. But this is how most humans live all the time. No situation or event is ever really finished. The mind and the mind made "me and my story" keep it going. We are a species that ahas lost its way. everything natural, every flower or tree, and every animal have important lessons to teach us if we would only stop, look and listen. Our duck's lesson is this: Flap your wings ­ which translates as "let go of the story" and return to the only place of power: the present moment. CARRYING THE PAST The inability or rather unwillingness of the human mind to let go of the past is beautifully illustrated in the story of two Zen monks, Tanzan and
Ekido, who were walking along a country road that had become extremely muddy after heavy rains. Near a village, they came upon a young woman who was trying to cross the road, but the mud was so deep it would have ruined the silk kimono she was wearing. Tanzan at once picked her up and carried her to the other side. The monks walked on in silence. Five hours later, as they were approaching the lodging temple, Ekido couldn't restrain himself any longer. "Why did you carry that girl across the road?" he asked. "We monks are not supposed to do things like that." "I put the girl down hours ago," said Tanzan. "Are you still carrying her?" Now imagine what life would be like for someone who lived like Ekido all the time, unable or unwilling to let go internally of situations, accumulating more and more "stuff' inside, and you get a sense of what life is like for the majority of people on our planet. What a heavy burden of past they carry around with them in their minds. The past lives in you as memories, but memories in themselves are not a problem. in fact, it is through memory that we learn from the past and from past mistakes. It is only when memories, that is to say, thoughts about the past, take you over completely that they turn into a burden, turn problematic, and become part of your sense of self. Your personality, which is conditioned by the past, then becomes your prison. Your memories are invested with a sense of self, and your story becomes who you perceive yourself to be. This "little me" is an illusion that obscures your true identity as timeless and formless Presence. Your story, however, consists not only of mental but also of emotional memory ­ old emotion that is being revived continuously. As in the case of the monk who carried the burden of his resentment for five hours by feeding it with his thoughts, most people carry a large amount of unnecessary baggage, both mental and emotional, throughout their lives. They limit themselves through grievances, regret, hostility, guilt. Their emotional thinking has become their self, and so they hang on to the old emotion because it strengthens their identity.
Because of the human tendency to perpetuate old emotion, almost everyone carries in his or her energy filed an accumulation of old emotional pain, which I call "the painbody." We can, however, stop adding to the pinbody that we already have. We can learn to break the habit of accumulating and perpetuating old emotion by flapping our wings, metaphorically speaking, and refrain from mentally dwelling on the past, regardless of whether something happened yesterday or thirty years ago. We can learn not to keep situations or events alive in our minds, but to return our attention continuously to the pristine, timeless present moment rather than be caught up in mental moviemaking. Our very Presence then becomes our identity, rather than our thoughts and emotions. Nothing ever happened in the past that can prevent you from being present now; and if the past cannot prevent you from being present now, what power does it have? INDIVIDUAL AND COLLECTIVE Any negative emotion that is not fully faced and seen for what it is in the moment it arises does not completely dissolve. It leaves behind a remnant of pain. Children in particular find strong negative emotions too overwhelming to cope with and tend to try not to feel them. In the absence of a fully conscious adult who guides them with love and compassionate understanding into facing the emotion directly, choosing not to feel it is indeed the only option for the child at that time. Unfortunately, that early defense mechanism usually remains in place when the child becomes an adult. The emotion still lives in him or her unrecognized and manifests indirectly, for example, as anxiety, anger, outbursts of violence, a mood, or even as a physical illness. In some cases, it interferes with or sabotages every intimate relationship. Most psychotherapists have met patients who claimed initially to have had a totally happy childhood, and later the opposite turned out to be the case. Those may be the more extreme cases, but nobody can go through childhood without suffering emotional pain. Even if both of your parents were enlightened, you would still find yourself growing up in a largely unconscious world.
The remnants of pain left behind by every strong negative emotion that is not fully faced, accepted, and then let go of join together to form an energy filed that lives in the very cells of your body. It consists not just of childhood pain, but also painful emotions that were added to it later in adolescence and during your adult life, much of it created by the voice of the ego. It is the emotional pain that is your unavoidable companion when a false sense of self is the basis of your life. This energy field of old but still verymuchalive emotion that lives in almost every human being is the painbody. The painbody, however, is not just individual in nature. It also partakes of the pain suffered by countless humans throughout the history of humanity, which is a history of continuous tribal warfare, of enslavement, pillage, rape, torture, and other forms of violence. This pain still lives in the collective psyche of humanity and is being added to on a daily basis, as you can verify when you watch the news tonight or look at the drama in people's relationships. The collective painbody is probably encoded within every human's DNA, although we haven't discovered it there yet. Every newborn who comes into this world already carries an emotional painbody. In some it is heavier, more dense than in others. Some babies are quite happy most of the time. Others seem to carry an enormous amount of unhappiness within them. It is true that some babies cry a great deal because they are not given enough love and attention, but others cry for no apparent reason, almost as if they were trying to make everyone around them as unhappy as they are ­ and often they succeed. They have come into this world with a heavy share of human pain. Other babies may cry frequently because they can sense the emanation of their mother's and father's negative emotion, and it causes them pain and also causes their pain body to grow already by absorbing energy from the parents' painbodies. Whatever the case may be, as the baby's physical body grows, so does the painbody. An infant with only a light painbody is not necessarily going to be a spiritually "more advanced" man or woman than somebody with a dense one. In fact, the opposite is often the case. People with heavy painbodies usually have a better chance to awaken spiritually than those with a relatively light one. Whereas some of them do remain trapped in their heavy pain
bodies, many others reach a point where they cannot live with their unhappiness any longer, and so their motivation to awaken becomes strong. Why is the suffering body of Christ, his face distorted in agony and his body bleeding form countless wounds, such a significant image in the collective consciousness of humanity? Millions of people, particularly in medieval times, would not have related to it as deeply as they did if something within themselves had not resonated with it, if they had not unconsciously recognized it as an outer representation of their own inner reality ­ the painbody. They were not yet conscious enough to recognize it directly within themselves, but it was the beginning of their becoming aware of it. Christ can be seen as the archetypal human, embodying both the pain and the possibility of transcendence. HOW THE PAINBODY RENEWS ITSELF The painbody is a semiautonomous energy form that lives within most human beings, an entity made up of emotion. It has its own primitive intelligence, not unlike a cunning animal, and its intelligence is directed primarily at survival. Like all lifeforms, it periodically needs to feed ­ to take in new energy ­ and the food it requires to replenish itself consists of energy that is compatible with its own, which is to say, energy that vibrates at a similar frequency. Any emotionally painful experience can be used as food by the painbody. That's why it thrives on negative thinking as well as drama in relationships. The painbody is an addiction to unhappiness. It may be shocking when you realize for the first time that there is something within you that periodically seeks emotional negativity, seeks unhappiness. You need even more awareness to see it in yourself than to recognize it in another person. Once the unhappiness has taken you over, not only do you not want an end to it, but you want to make others just as miserable as you are in order to feed on their negative emotional reactions. In most people, the painbody has a dormant and an active stage. When it is dormant, you easily forget that you carry a heavy dark cloud or a dormant volcano inside you, depending on the energy field of your particular painbody. How long it remains dormant varies from person to person: A few weeks is the most common, but it can be a few days or months. In rare cases
the painbody can lie in hibernation for years before it gets triggered by some event. HOW THE PAINBODY FEEDS ON YOUR THOUGHTS The painbody awakens from its dormancy when it gets hungry, when it is time to replenish itself. Alternatively, it may get triggered by an event at any time. The painbody that is ready to feed can use the most insignificant event as a trigger, something somebody says or does, or even a thought. If you live alone or there is nobody around at the time, the painbody will feed on your thoughts. Suddenly, your thinking becomes deeply negative. You were most likely unaware that just prior to the influx of negative thinking a wave of emotion invaded your mind ­ as a dark and heavy mood, as anxiety or fiery anger. All thought is energy and the painbody is now feeding on the energy of your thoughts. But it cannot feed on any thought. You don't need to be particularly sensitive to notice that a positive thought has a totally different feelingtone than a negative one. It is the same energy, but it vibrates at a different frequency. A happy, positive thought is indigestible to the painbody. It can only feed on negative thoughts because only those thoughts are compatible with its own energy field. All things are vibrating energy fields in ceaseless motion. The chair you sit on, the book you are holding in your hands appear solid and motionless only because that is how your senses perceive their vibrational frequency, that is to say, the incessant movement of the molecules, atoms, electrons and subatomic particles that together create what you perceive as a chair, a book, a tree, or a body. What we perceive as physical matter is energy vibrating (moving) at a particular range of frequencies. Thoughts consist of the same energy vibrating at a higher frequency than matter, which is why they cannot be seen or touched. Thoughts have their own range of frequencies, which negative thoughts at the lower end of the scale and positive thoughts at the higher. The vibrational frequency of the painbody resonates with that of negative thoughts, which is why only those thoughts can feed the painbody. The usual pattern of thought creating emotion is reversed in the case of the painbody, at least initially. Emotion from the painbody quickly gains
control of your thinking, and once your mind has been taken over by the painbody, your thinking becomes negative. The voice in your head will be telling sad, anxious, or angry stories about yourself or your life, about other people, about past, future, or imaginary events. The voice will be blaming, accusing, complaining, imagining. And you are totally identified with whatever the voice says, believe all its distorted thoughts. At that point, the addiction to unhappiness has set in. It is not so much that you cannot stop your train of negative thoughts, but that you don't want to. This is because the painbody at that time is living through you, pretending to be you. And to the painbody, pain is pleasure. It eagerly devours every negative thought. In fact, the usual voice in your head has now become the voice of the painbody. It has taken over the internal dialogue. A vicious circle becomes established between the painbody and your thinking. Every thought feeds the painbody and in turn the painbody generates more thoughts. At some point, after a few hours or even a few days, it has replenished itself and returns to its dormant stage, leaving behind a depleted organism and a body that is much more susceptible to illness. If that sounds to you like a psychic parasite, you are right. That's exactly what it is. HOW THE PAINBODY FEEDS ON DRAMA If there are other people around, preferably your partner or a close family member, the painbody will attempt to provoke them ­ push their buttons, as the expression goes so it can feed on the ensuing drama. Pain bodies love intimate relationships and families because that is where they get most of heir food. It is hard to resist another person's painbody that is determined to draw you into a reaction. Instinctively it knows your weakest, most vulnerable points. If it doesn't succeed the first time, it will try again and again. It is raw emotion looking for more emotion. The other person's painbody wants to awaken yours so that both painbodies can mutually energize each other. Many relationships go through violent and destructive painbody episodes at regular intervals. It is almost unbearably painful for a young child to have to witness the emotional violence of their parents' painbodies, and yet that is the fate of millions of children all over the world, the nightmare of their daily existence. That is also one of the main ways in
which the human painbody is passed on from generation to generation. After each episode, the partners make up, and there is an interval of relative peace, to the limited extent that the ego allows it. Excessive consumption of alcohol will often activate the painbody, particularly in men, but also in some women. When a person becomes drunk, he goes through a complete personality change as the painbody takes him over. A deeply unconscious person whose painbody habitually replenishes itself through physical violence often directs it toward his spouse or children. When he becomes sober, he is truly sorry and may say he will never do this again, and he means it. The person who is talking and making promises, however, is not the entity that commits the violence, and so you can be sure that it will happen again and again unless he becomes present, recognizes the painbody within himself, and thus disidentifies form it. In some cases, counseling can help him do that. Most painbodies want to both inflict and suffer pain, but some are predominantly either perpetrators or victims. In either case, they feed on violence, whether emotional or physical. Some couples who may think they have "fallen in love" are actually feeling drawn to each other because their respective painbodies complement each other. Sometimes the roles of perpetrator and victim are already clearly prescribed the time they meet. Some marriages that are thought to be made in heaven are actually made in hell. If you have ever lived with a cat, you will know that even when the cat seems to be asleep, it still knows what is going on, because at the slightest unusual noise, its ears will move toward it, and its eyes may open slightly. Dormant painbodies are the same. On some level, they are still awake, ready to jump into action when an appropriate trigger presents itself. In intimate relationships, painbodies are often clever enough to lie low until you start living together and preferably have signed a contract committing yourself to be with this person for the rest of your life. You don't just marry your wife or husband, you also marry her or his painbody ­ and your spouse marries yours. It can be quite a shock when, perhaps not long after moving in together after the honey moon, you find suddenly one day there is a complete personality change in your partner. Her voice becomes harsh or shrill as she accuses you, blames you, or shouts at you, mostly likely
over a relatively trivial matter. Or she becomes totally withdrawn. "What's wrong?" you ask. "Nothing is wrong," she says. But the intensely hostile energy she emanates is saying, "Everything is wrong." When you look into her eyes, there is no light in them anymore; it is as if a heavy veil has descended, and the being you know and love which before was able to shine through her ego, is now totally obscured. A compete stranger seems to be looking back at you, and in her eyes there is hatred, hostility, bitterness, or anger. When she speaks to you, it is not your spouse or partner who is speaking but the painbody speaking through them. Whatever she is saying is the painbody's version of reality, a reality completely distorted by fear, hostility, anger, and a desire to inflict and receive more pain. At this point you may wonder whether this is your partner's real face that you had never seen before and whether you made a dreadful mistake in choosing this person. It is, of course, not the real face, just the painbody that temporarily has taken possession. It would be hard to find a partner who doesn't carry a painbody; but it would perhaps be wise to choose someone whose painbody is not excessively dense. DENSE PAINBODIES Some people carry dense painbodies that are never completely dormant. They may be smiling and making polite conversation, but you do not need to be psychic to sense that seething ball of unhappy emotion in them just underneath the surface, waiting for the next event to react to, the next person to blame or confront, the next thing to be unhappy about.. Their painbodies can never get enough, are always hungry. They magnify the ego's need for enemies. Through their reactivity, relatively insignificant matters are blown up out of all proportion as they try to pull other people into their drama by getting them to react. Some get involved in protracted and ultimately pointless battles or court cases with organizations or individuals. Others are consumed by obsessive hatred toward an exspouse or partner. Unaware of the pain they carry inside, by their reaction, they project the pain into events and situations. Due to a complete lack of selfawareness, they cannot tell the difference between an event and their reaction to the event. To them, the unhappiness and even the pain itself is out there in the event or situation.
Being unconscious of their inner state, they don't even know that they are deeply unhappy, that they are suffering. Sometimes people with such dense painbodies become activists fighting for a cause. The cause may indeed be worthy, and they are sometimes successful at first in getting things done; however the negative energy that flows into what they say and do and their unconscious need for enemies and conflict tend to generate increasing opposition to their cause. Usually they also end up creating enemies within their own organization, because wherever they go, they find reasons for feeling bad, and so their painbody continues to find exactly what it is looking for. ENTERTAINMENT, THE MEDIA, AND THE PAINBODY If you were not familiar with our contemporary civilization, if you had come here from another age or another planet, one of the things that would amaze you is that millions of people love and pay money to watch humans kill and inflict pain on each other and call it "entertainment." Why do violent films attract such large audiences? There is an entire industry, a large part of which fuels the human addiction to unhappiness. People obviously watch those films because they want to feel bad. What is it in humans that loves to feel bad and calls it good? The painbody, of course. A large part of the entertainment industry caters to it. So, in addition to reactivity, negative thinking, and personal drama, the painbody also renews itself vicariously through the cinema and television screen. Painbodies write and produce these films, and painbodies pay to watch them. Is it always "wrong" to show and watch violence on television and the cinema screen? Does all such violence cater to the painbody? At the current evolutionary stage of humanity, violence is still not only allpervasive but even on the increase, as the old egoic consciousness, amplified by the collective painbody, intensifies prior to its inevitable demise. If films show violence in its wider context, if they show its origin and its consequences, show what it does to the victim as well as the perpetrator, show the collective unconsciousness that lies behind it and is passed on from generation to generation (the anger and hatred that lives in humans as the painbody), then those films can fulfill a vital function in the awakening of humanity. They can act as a mirror in which humanity sees its own insanity. That in you
which recognizes madness as madness (even if it is your own) is sanity, is the arising awareness, is the end of insanity. Such films do exist and they do not fuel the painbody. Some of the best antiwar films are films that show the reality of war rather than a glamorized version of it. The painbody can only feed on films in which violence is portrayed as normal or even desirable human behavior, or that glorify violence with the sole purpose of generating negative emotion in the viewer and so become a "fix" for the painaddicted painbody. The popular tabloid press does not primarily sell news but negative emotion ­ food for the painbody. "Outrage" screams the threeinch headline, or "Bastards." The British tabloid press excels at this. They know that negative emotion sells far more papers than news does. There is a tendency in the news media in general, including television, to thrive on negative news. The worse things get, the more excited the presenters become, and often the negative excitement is generated by the media itself. Painbodies just love it. THE COLLECTIVE FEMALE PAINBODY The collective dimension of the painbody has different strands in it. Tribes, nations, races, all have their own collective pain–body, some heavier than others, and most members of that tribe, nation or race have a share in it to a greater or lesser degree. Almost every woman has her share in the collective female painbody, which tends to become activated particularly just prior to the time of menstruation. At that time many women become overwhelmed by intense negative emotion. The suppression of the feminine principle especially over the past two thousand years has enabled the ego to gain absolute supremacy in the collective human psyche. Although women have egos, of course, the ego can take root and grow more easily in the male form than in the female. this is because women are less mindidentified than men. They are more in touch with the inner body and the intelligence of the organism where the intuitive faculties originate. The female form is less rigidly encapsulated than the
male, has greater openness and sensitivity toward other lifeforms, and is more attuned to the natural world. If the balance between male and female energies had not been destroyed on our plant, the ego's growth would have been greatly curtailed. We would not have declared war on nature, and we would not be so completely alienated from our Being. Nobody knows the exact figure because records were not kept, but it sees certain that during a threehundredyear period between three and five million women were tortured and killed by the "Holy Inquisition, " an institution founded by the Roman Catholic Church to suppress heresy. This sure ranks together with the Holocaust as one of the darkest chapters in human history. It was enough for a woman to show a love for animals, walk alone in the fields or woods, or gather medicinal plants to be branded a witch, then tortured and burned at the stake. The sacred feminine was declared demonic, and an entire dimension largely disappeared form human experience. Other cultures and religions, such as Judaism, Islam, and even Buddhism, also suppressed the female dimension, although in a less violent way. Women's status was reduced to being child bearers and men's property. Males who denied the feminine even within themselves where now running the world, a world that was totally out of balance. The rest is history or rather a case history of insanity. Who was responsible for this fear of the feminine that could only be described as acute collective paranoia? We could say: Of course, men were responsible. But then why in many ancient preChristian civilizations such as the Sumerian, Egyptian, and Celtic were women respected and the feminine principle not feared but revered? What is it that suddenly made men feel threatened by the female? The evolving ego in them. It knew it could gain full control of our planet only through the male form, and to do so, it had to render the female powerless. In time, the ego also took over most women, although it could never become as deeply entrenched in them as in men. We now have a situation in which the suppression of the feminine has become internalized, even in most women. The sacred feminine, because it is suppressed, is felt by many women as emotional pain. In fact, it has become
part of their painbody, together with the accumulated pain suffered by women over millennia through childbirth, rape, slavery, torture and violent death. But things are changing rapidly now. With many people becoming more conscious, the ego is losing its hold on the human mind. Because the ego was never as deeply rooted in woman, it is losing its hold on women more quickly than on men. NATIONAL AND RACIAL PAINBODIES Certain countries in which many acts of collective violence were suffered or perpetrated have a heavier collective painbody than others. This is why older nations tend to have stronger painbodies. It is also why younger countries, such as Canada or Australia, and those that have remained more sheltered from the surrounding madness, such as Switzerland, tend to have lighter collective painbodies. Of course, in those countries, people still have their personal painbody to deal with. If you are sensitive enough, you can feel a heaviness in the energy field of certain countries as soon as you step off the plane. In other countries, one can sense an energy field of latent violence just underneath the surface of everyday life. In some nations, for example, in the Middle East, the collective painbody is so acute that a significant part of the population finds itself forced to act it out in an endless and insane cycle of perpetration and retribution through which the painbody renews itself continuously. In countries where the painbody is heavy but no longer acute, there has been a tendency for people to try and desensitize themselves to the collective emotional pain: in Germany and Japan through work, in some other countries through widespread indulgence in alcohol (which, however, can also have the opposite effect of stimulating the painbody, particularly if consumed in excess). China's heavy painbody is to some extent mitigated by the widespread practice of t'ai chi, which amazingly was not declared illegal by the Communist government that otherwise feels threatened by anything it cannot control. Every day in the streets and city parks, millions practice this movement meditation that stills the mind. This makes a considerable difference to the collective energy field and goes some way toward diminishing the painbody by reducing thinking and generating Presence.
Spiritual practices that involve the physical body, such as tai chi, qigong, and yoga, are also increasingly being embraced in the Western world. These practices do not create a separation between body and spirit and are helpful in weakening the painbody. They will play an important role in the global awakening. The collective racial painbody is pronounced in Jewish people, who have suffered persecution over many centuries. Not surprisingly, it is strong as well in Native Americans, whose numbers were decimated and whose culture all but destroyed by the European settlers. In Black Americans too the collective painbody is pronounced. Their ancestors were violently uprooted, beaten into submission, and sold into slavery. The foundation of American economic prosperity rested on the labor of four to five million black slaves. In fact, the suffering inflicted on Native and Black Americans has not remained confined to those two races, but has become part of the collective American painbody. It is always the case that both victim and perpetrator suffer the consequences of any acts of violence, oppression, or brutality. For what you do to others, you do to yourself. It doesn't really matter what proportion of your painbody belongs to your nation or race and what proportion is personal. In either case, you can only go beyond it by taking responsibility for you inner state now. Even if blame seems more than justified, as long as you blame others, you keep feeding the painbody with your thoughts and remain trapped in your ego. There is only one perpetrator of evil on the planet: human unconsciousness. That realization is true forgiveness. With forgiveness, your victim identity dissolves, and your true power emerges ­ the power of Presence. Instead of blaming the darkness, you bring in the light.
مشارکت کنندگان در این صفحه
تا کنون فردی در بازسازی این صفحه مشارکت نداشته است.
🖊 شما نیز می‌توانید برای مشارکت در ترجمه‌ی این صفحه یا اصلاح متن انگلیسی، به این لینک مراجعه بفرمایید.